Sale!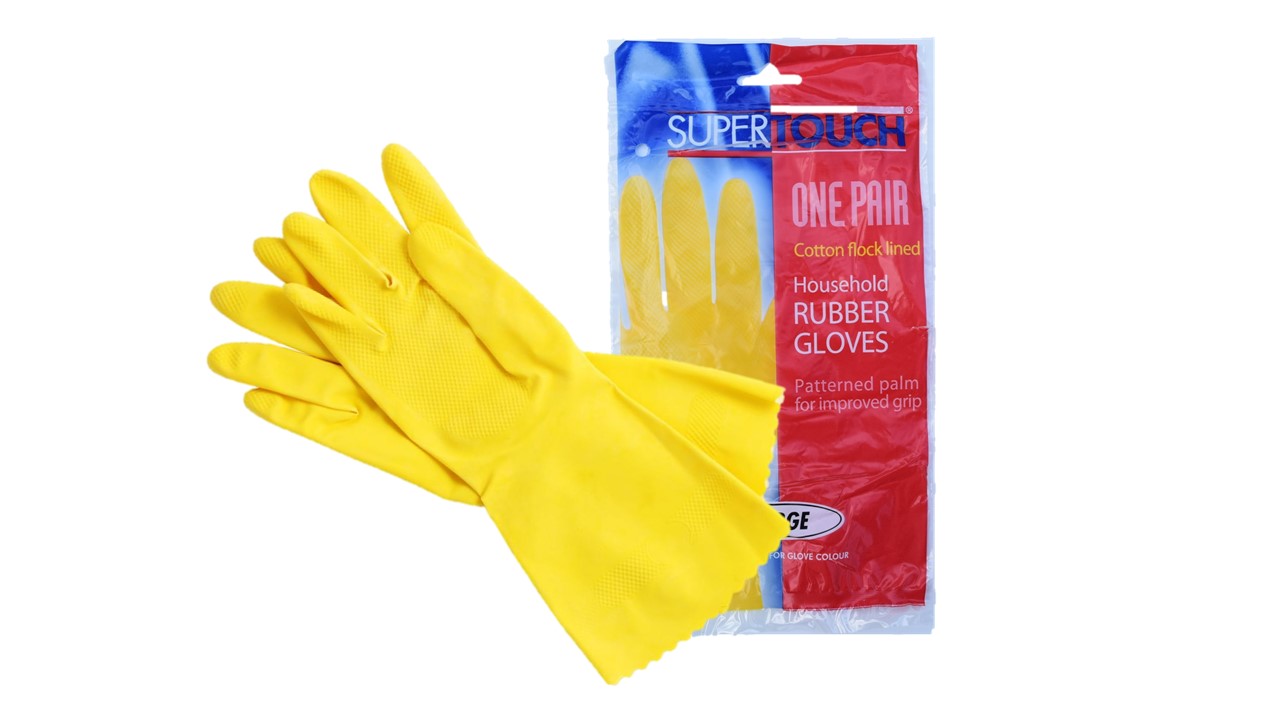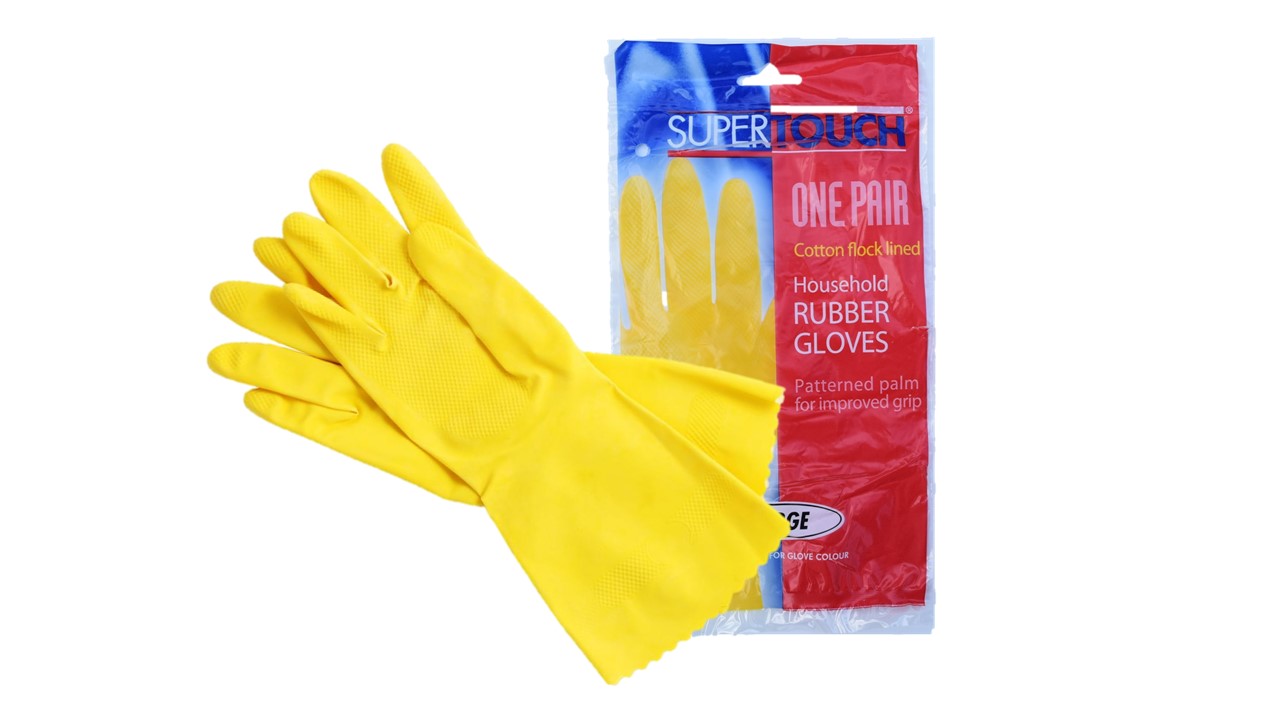 Supertouch Yellow Household Latex Gloves, Medium x12: Perfect Blend of Durability and Comfort
Supertouch" Household Latex Gloves: Classic and versatile for all your cleaning needs. Perfect for industrial/domestic tasks with a textured grip, beaded cuff, and medium weight. Conforming to EN 388 levels. Flock lined for comfort.
Upgrade your cleaning routine with the "Supertouch" Household Latex Gloves. A timeless classic available in an array of vibrant colors, these gloves are designed for the most challenging industrial and household cleaning tasks. The unique combination of soft flock lining and textured grip palm ensures comfort and efficiency in equal measure.
Key Features:
Soft Flock Lining: Offers a comfortable fit, making extended wear more bearable.
Beaded Cuff: Ensures the glove stays in place, providing added security during rigorous tasks.
Textured Grip Palm: Enhances grip, especially in wet conditions.
Diverse Color Range: Choose from five eye-catching colors: Blue, Red, Green, Yellow, and Pink.
Material Alert: Contains Latex; always ensure you're not allergic before using.
Specifications:
Material: Latex
Applications: Suitable for industrial and domestic cleaning tasks as well as general wet handling tasks.
Standards: Category 1 Minimal risk, and certified with BS EN 420:2003+A1:2009 for Sizing & Dexterity.
Packaging: Comes in packs of 12 pairs per bag, with 12 bags per case.
Size Guide:
Based on Hand Length (A) and Hand Circumference (B) in mm:
Small (7): A - 171mm, B - 178mm
Medium (8): A - 182mm, B - 203mm
Large (9): A - 192mm, B - 229mm
Extra Large (10): A - 204mm, B - 254mm
2XL (11): A - 215mm, B - 279mm
Delivery Times for the Republic Of Ireland:
| Day | Time(after ordering) |
| --- | --- |
| Monday to Friday | Up to 2 days |
| Weekend & Bank Holidays | Up to 3-4 days |
Delivery Costs:
All orders* €50.00 or over (excl VAT) are delivered free. For orders below this, a delivery charge of €6.00 (excl VAT) will be added.
Delivery Times for Europe(Outside of Ireland):
Please note that the customer whose shipping address is outside of Ireland requires to pay extra charges based on the market shipping rates provided by the third-party courier.
Western Hygiene Supplies LTD reserves the right to refuse/cancel any order. Western Hygiene Supplies LTD at its sole discretion may cancel any order(s):
If it suspects a fraudulent transaction, or 
For any reason outside the control of the Western Hygiene Supplies LTD including causes for delivery related logistical difficulties. 
For any refund/cancellation, please contact the customer support number below. Please follow these steps:
Call the number +353-1800 505 555 from Monday to Friday between 10:00 to 17:00.
Quote the order Id to Customer Support .
Customer Support will answer all your queries and explain the whole refund/cancellation process.
For more information, please click here.
Frequently Bought Together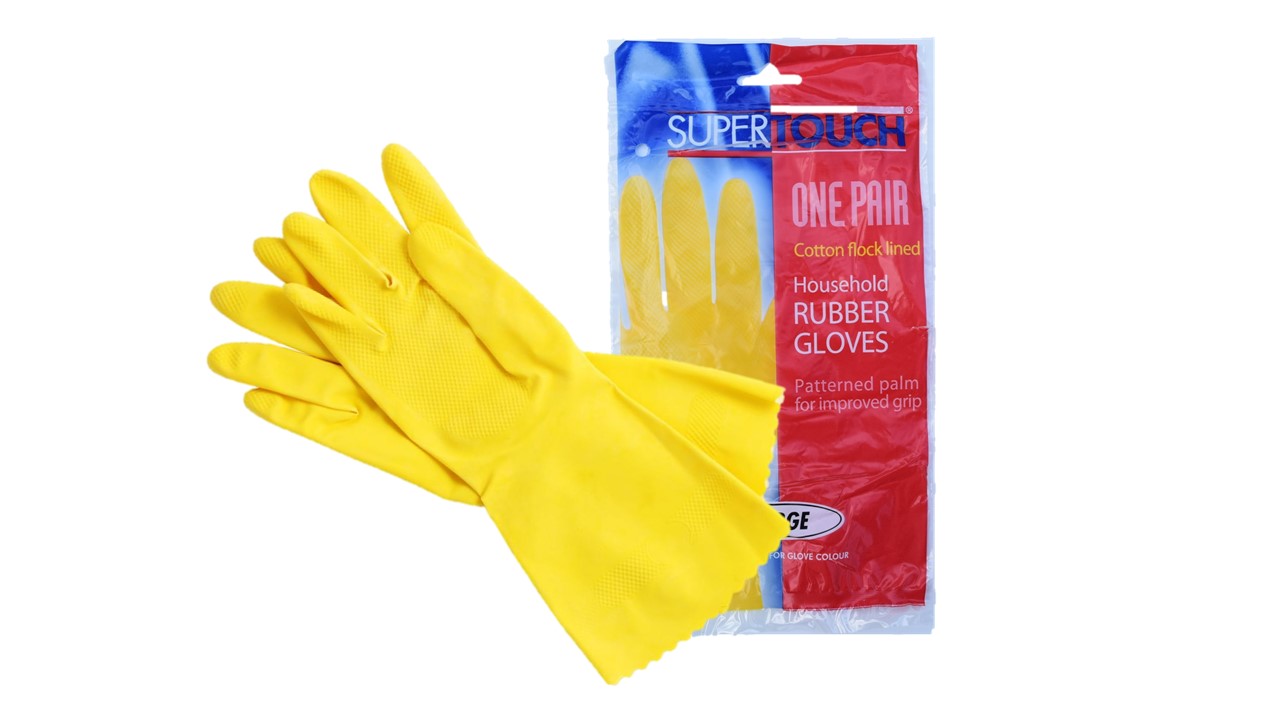 This item:
Supertouch Yellow Household Latex Gloves, Medium x12: Perfect Blend of Durability and Comfort