Sale!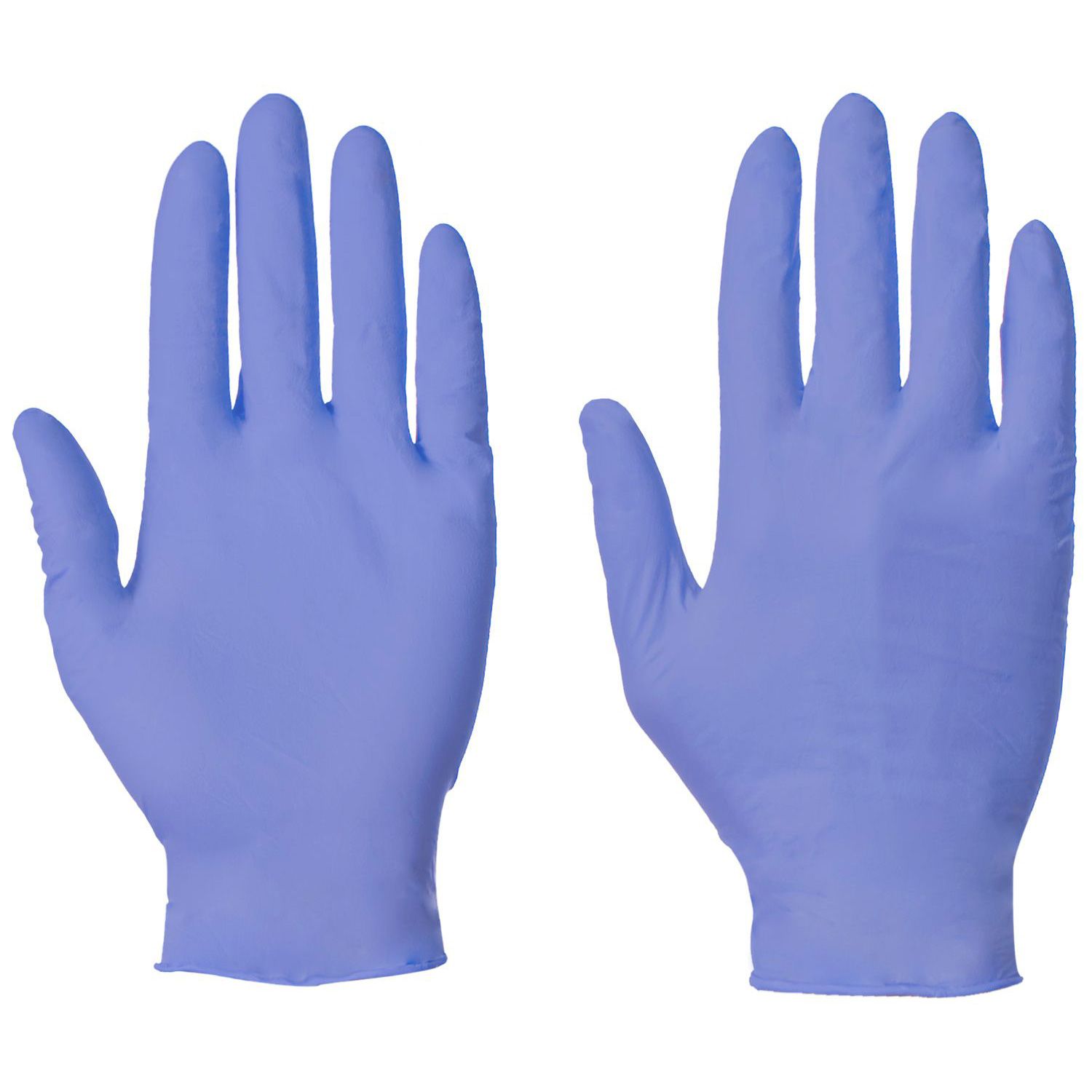 Supertouch Powderfree Nitrile Non-Latex Gloves Blue (PF) Medium, (10×100)- Allergy-Free Medical & Industrial Use Gloves
Cobalt Blue Nitrile Non-Latex Gloves- Ultra-Thin & Powder-Free design for superior comfort, flexibility & sensitivity. 2.2mil, non-sterile, ambidextrous & latex-free with an AQL of 1.5. Stronger than Latex & Vinyl
Experience the perfect blend of strength, dexterity, and safety with our "Supertouch" Powderfree Nitrile Non-Latex Gloves. These medical-grade gloves have been meticulously crafted to cater to professionals across various fields, ensuring you're well-protected while delivering your best.
Key Features:
?
Medical Grade AQL 1.5
- Assures you of the highest level of quality, making it apt for clinical tasks. ?
Versatile Use
- Ideal for clinical tasks, laboratories, food handling, automotive work, and engineering. ?
Enhanced Grip
- Textured finger tips provide an improved grip, ensuring precision in every task. ?
Comfortable Fit
- Moulds to the shape of your hand and can be worn under working gloves for added protection. ?
Protection Assured
- Shields against bacteria, fungi, and viruses, ensuring your hands are always safe. ?
Allergy-Free
- Completely latex-free and powder-free, making it suitable for sensitive skin.
Certifications & Standards:
Conforms to EN 455 and EN 374-1/Type C
Compliant with PPE Regulation (EU) 2016/425 & Regulation (EU) No 10/2011
Tested in accordance with BS EN 420:2003+A1:2009
Specifications:
Type: Nitrile, Powderfree
Colour: Blue
Packaging: 100 pieces per dispenser, with 10 dispensers per case.
Size Guide:
For the best fit, please refer to the hand length (A) and hand circumference (B) measurements in mm:
Size 7 (S): A=240, B=178
Size 8 (M): A=240, B=203
Size 9 (L): A=240, B=229
Size 10 (XL): A=240, B=254
Size 11 (2XL): A=240, B=279
Care Instructions:
Single-use only
Do not reuse
Suitable for use with food
[product_additional_information]
Delivery Times for the Republic Of Ireland:
| Day | Time(after ordering) |
| --- | --- |
| Monday to Friday | Up to 2 days |
| Weekend & Bank Holidays | Up to 3-4 days |
Delivery Costs:
All orders* €50.00 or over (excl VAT) are delivered free. For orders below this, a delivery charge of €6.00 (excl VAT) will be added.
Delivery Times for Europe(Outside of Ireland):
Please note that the customer whose shipping address is outside of Ireland requires to pay extra charges based on the market shipping rates provided by the third-party courier.
Western Hygiene Supplies LTD reserves the right to refuse/cancel any order. Western Hygiene Supplies LTD at its sole discretion may cancel any order(s):
If it suspects a fraudulent transaction, or 
For any reason outside the control of the Western Hygiene Supplies LTD including causes for delivery related logistical difficulties. 
For any refund/cancellation, please contact the customer support number below. Please follow these steps:
Call the number +353-1800 505 555 from Monday to Friday between 10:00 to 17:00.
Quote the order Id to Customer Support .
Customer Support will answer all your queries and explain the whole refund/cancellation process.
For more information, please click here.
Frequently Bought Together
This item:
Supertouch Powderfree Nitrile Non-Latex Gloves Blue (PF) Medium, (10x100)- Allergy-Free Medical & Industrial Use Gloves