Sale!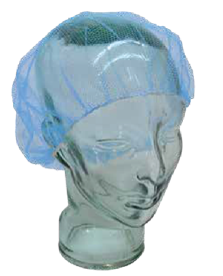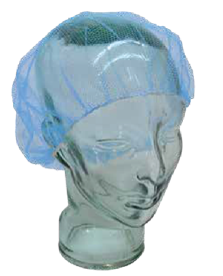 Supertouch Hairnets Nylon Blue x100: Disposable Hygienic
Blue disposable hairnets: Hygienic solution for catering and clean rooms. Knotted, metal-free design ensures safety and cleanliness. Ideal for maintaining sanitary conditions.
Elevate hygiene standards with our Blue Disposable Hairnets. Specifically designed for areas where cleanliness and hygiene are paramount, these hairnets are ideal for catering services, clean rooms, and similar environments. Crafted without any metal parts, they ensure complete safety, especially in settings where metal contamination can be a concern. The knotted design guarantees a secure fit, ensuring hair remains contained, and the workspace remains uncontaminated.
Key Features:
Purpose-Driven Design: Suitable for catering, clean rooms, and other hygienic environments.
Metal-Free: Eliminates risks of metal contamination, making it safe for all workplaces.
Knotted for Secure Fit: Ensures the hairnet stays in place during all activities.
Disposable for Convenience: Designed for one-time use, making cleanup and turnover easy.
Choose our Blue Disposable Hygienic Hairnets for a combination of safety, convenience, and reliability in maintaining cleanliness standards.
Delivery Times for the Republic Of Ireland:
| Day | Time(after ordering) |
| --- | --- |
| Monday to Friday | Up to 2 days |
| Weekend & Bank Holidays | Up to 3-4 days |
Delivery Costs:
All orders* €50.00 or over (excl VAT) are delivered free. For orders below this, a delivery charge of €6.00 (excl VAT) will be added.
Delivery Times for Europe(Outside of Ireland):
Please note that the customer whose shipping address is outside of Ireland requires to pay extra charges based on the market shipping rates provided by the third-party courier.
Western Hygiene Supplies LTD reserves the right to refuse/cancel any order. Western Hygiene Supplies LTD at its sole discretion may cancel any order(s):
If it suspects a fraudulent transaction, or 
For any reason outside the control of the Western Hygiene Supplies LTD including causes for delivery related logistical difficulties. 
For any refund/cancellation, please contact the customer support number below. Please follow these steps:
Call the number +353-1800 505 555 from Monday to Friday between 10:00 to 17:00.
Quote the order Id to Customer Support .
Customer Support will answer all your queries and explain the whole refund/cancellation process.
For more information, please click here.
Frequently Bought Together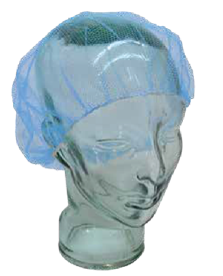 This item:
Supertouch Hairnets Nylon Blue x100: Disposable Hygienic