Sale!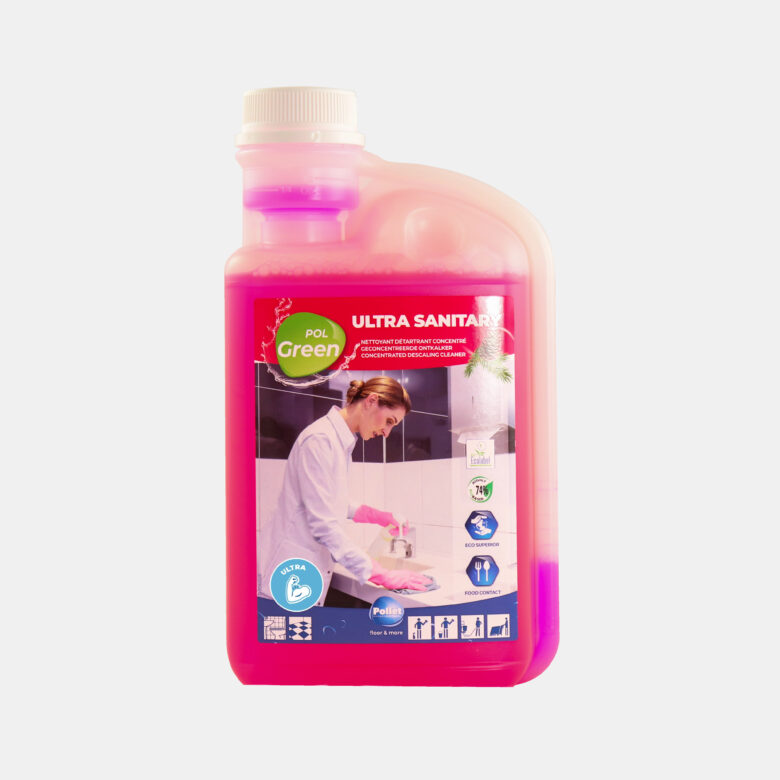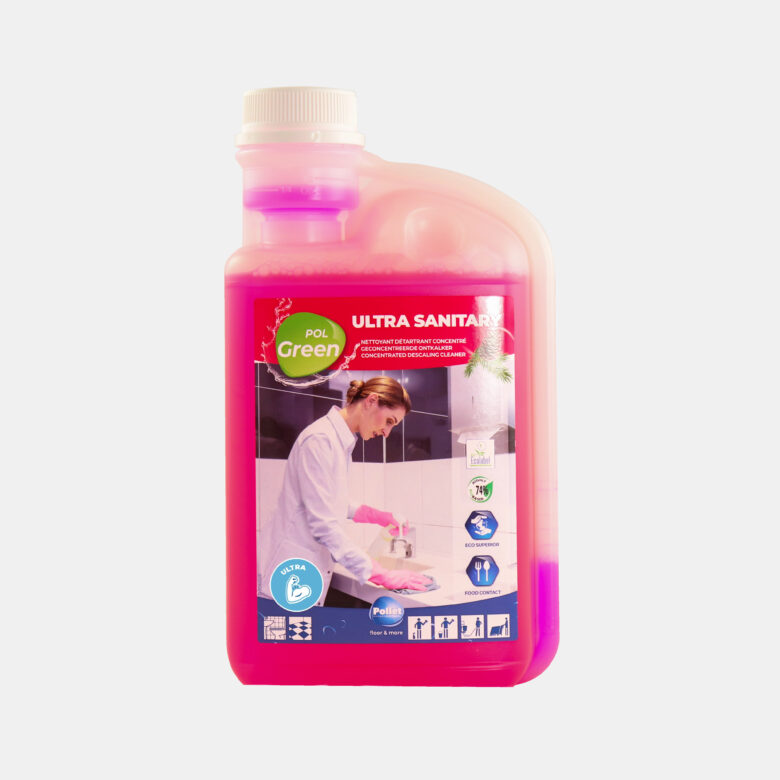 PolGreen Ultra Sanitary 6 x 1 L – Perfumed and Ecological Descaling Cleaner
Discover the ultimate daily detergent for impeccable hygiene. PolGreen Ultra Sanitary eliminates bad odors and delivers a refreshing pine scent. Trust Western Hygiene, the market leaders in hygiene and healthcare, for innovative and cost-effective solutions. Daily detergent for the sanitary environment: toilets, showers, floors,… Eliminates bad odors. Pine scent.
Powerful Daily Detergent for a Spotless Sanitary Environment
Experience Unmatched Cleanliness and Freshness
Revolutionize Your Sanitary Routine: Introducing PolGreen Ultra Sanitary 6 x 1 L, the ultimate solution for maintaining impeccable hygiene in your home or business. Designed to tackle the toughest challenges, this perfumed and ecological descaling cleaner is your go-to daily detergent for toilets, showers, floors, and more.
Eliminate Bad Odors: Say goodbye to unpleasant smells with PolGreen Ultra Sanitary. Its powerful formula not only removes dirt and grime but also eliminates lingering odors, leaving your space smelling fresh and inviting. Enjoy the confidence of knowing that your sanitary environment is truly clean and hygienic.
Eco-Friendly and Effective: We understand the importance of sustainability without compromising on effectiveness. PolGreen Ultra Sanitary is formulated with environmentally friendly ingredients that deliver exceptional cleaning results. With every use, you contribute to a greener future while enjoying outstanding performance.
The Refreshing Scent of Nature in Every Cleaning Session
Immerse Yourself in the Invigorating Fragrance
Indulge in the Aroma of Pine: Transport yourself to a tranquil forest with the delightful scent of pine. PolGreen Ultra Sanitary infuses your surroundings with a refreshing fragrance that rejuvenates the senses. Experience the soothing and calming effect of nature as you clean, transforming your space into a sanctuary of relaxation.
Aromatic Bliss for Every Application: Whether you're refreshing your bathroom, invigorating your shower, or revitalizing your floors, the enchanting aroma of pine accompanies each cleaning session. Let the captivating scent elevate your mood and create an ambiance of cleanliness and serenity.
Unparalleled Expertise in Hygiene and Healthcare Solutions
Trust in Our Commitment to Excellence
Market Leaders in Hygiene and Healthcare: At Western Hygiene, we take pride in being the leading experts in the hygiene and healthcare sector. With our focus on innovation and cost-effective solutions, we are dedicated to providing products that meet the highest standards of quality, performance, and customer satisfaction.
Your Partner for Hygiene: We understand the importance of maintaining a clean and healthy environment, whether it's in your home, office, or business. Our PolGreen Ultra Sanitary 6 x 1 L is just one example of our commitment to delivering exceptional products that make a difference in your daily life.
Experience the Western Hygiene Advantage: With our extensive range of hygiene and healthcare solutions, we cater to diverse sectors, including education, facility management, healthcare, hospitality, and manufacturing. Trust in our expertise to provide you with the best products and solutions tailored to your specific needs.
Delivery Times for the Republic Of Ireland:
| Day | Time(after ordering) |
| --- | --- |
| Monday to Friday | Up to 2 days |
| Weekend & Bank Holidays | Up to 3-4 days |
Delivery Costs:
All orders* €50.00 or over (excl VAT) are delivered free. For orders below this, a delivery charge of €6.00 (excl VAT) will be added.
Delivery Times for Europe(Outside of Ireland):
Please note that the customer whose shipping address is outside of Ireland requires to pay extra charges based on the market shipping rates provided by the third-party courier.
Western Hygiene Supplies LTD reserves the right to refuse/cancel any order. Western Hygiene Supplies LTD at its sole discretion may cancel any order(s):
If it suspects a fraudulent transaction, or 
For any reason outside the control of the Western Hygiene Supplies LTD including causes for delivery related logistical difficulties. 
For any refund/cancellation, please contact the customer support number below. Please follow these steps:
Call the number +353-1800 505 555 from Monday to Friday between 10:00 to 17:00.
Quote the order Id to Customer Support .
Customer Support will answer all your queries and explain the whole refund/cancellation process.
For more information, please click here.