Sale!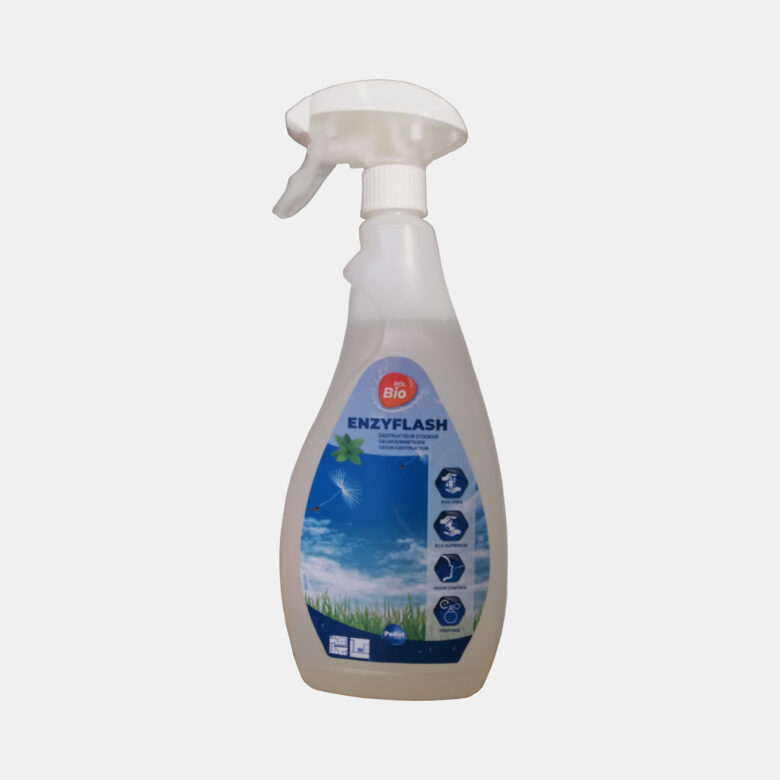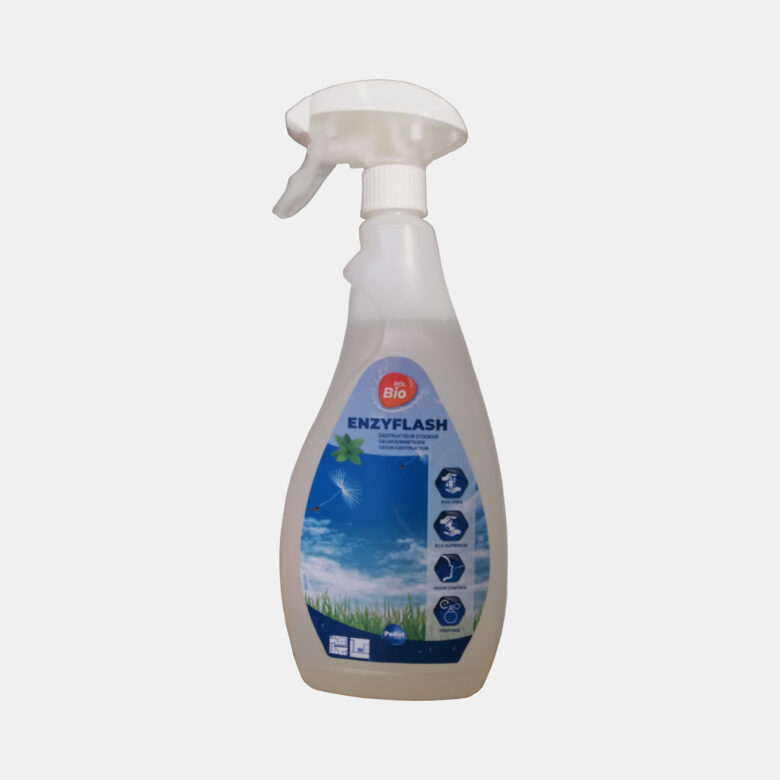 Polbio Enzyflash Instant 6x750mls
Transform your environment with Polbio Enzyflash Instant 6x750mls. This biotechnological spray neutralizes and eliminates stubborn organic and inorganic odours instantly. Say goodbye to unpleasant smells and create a fresh and inviting atmosphere. Shop now at Western Hygiene.
Instantly Eliminate Stubborn Odours with Polbio Enzyflash!
Say Goodbye to Unpleasant Odours
Introducing Polbio Enzyflash Instant 6x750mls, the ultimate biotechnological spray for odour control. This powerful formula provides instant and long-lasting odour removal, tackling even the toughest organic and inorganic odours. From urine and feces to putrefaction, sewers, vomit, household waste, pet facilities, solvents, tobacco, and more, PolBio Odour Control EnzyFlash neutralizes and eliminates the source of odours, leaving your environment fresh and inviting.
Unleash the Power of Biotechnology
With Polbio Enzyflash Instant, you don't have to rely on temporary fixes or masking agents. This advanced biotechnological spray targets the root cause of odours, breaking down the organic and inorganic compounds responsible for unpleasant smells. The enzymatic action of EnzyFlash ensures that odours are not only masked but completely eliminated, providing a long-lasting freshness that lingers in the air.
Convenience and Versatility in Every Spray
Polbio Enzyflash Instant is designed to make odour control effortless. The 6x750mls package ensures you have an ample supply to tackle odours in various settings, whether it's your home, office, commercial space, or industrial facility. Its easy-to-use spray application allows for precise and targeted coverage, ensuring that every area is treated effectively.
Key Features:
Instant and long-lasting odour-removal
Biotechnological spray for effective results
Neutralizes and eliminates all types of stubborn odours
Targets organic and inorganic compounds
Easy-to-use spray application for convenience
Versatile and suitable for various environments
Why Choose Polbio Enzyflash?
Unrivaled Odour Control Performance
Polbio Enzyflash Instant goes beyond traditional air fresheners and cleaners. Its biotechnological formula delivers unparalleled odour control performance, ensuring that even the most stubborn odours are eradicated. Say goodbye to unpleasant smells and create a fresh and inviting environment with ease.
Trusted and Proven Results
At Western Hygiene, we pride ourselves on being market leaders in the hygiene and healthcare sector. Our products are backed by extensive research and development, ensuring that they deliver the results you expect. Polbio Enzyflash Instant has been tested and proven to provide reliable and consistent odour removal, making it a trusted choice for professionals and homeowners alike.
A Healthier and Pleasant Environment
By eliminating odours at their source, Polbio Enzyflash Instant helps create a healthier and more pleasant environment. Say goodbye to the discomfort and embarrassment caused by unpleasant smells. Whether it's in your home, workplace, or public spaces, you can rely on Polbio Enzyflash to transform the atmosphere and make it more enjoyable for everyone.
[product_additional_information]
Delivery Times for the Republic Of Ireland:
| Day | Time(after ordering) |
| --- | --- |
| Monday to Friday | Up to 2 days |
| Weekend & Bank Holidays | Up to 3-4 days |
Delivery Costs:
All orders* €50.00 or over (excl VAT) are delivered free. For orders below this, a delivery charge of €6.00 (excl VAT) will be added.
Delivery Times for Europe(Outside of Ireland):
Please note that the customer whose shipping address is outside of Ireland requires to pay extra charges based on the market shipping rates provided by the third-party courier.
Western Hygiene Supplies LTD reserves the right to refuse/cancel any order. Western Hygiene Supplies LTD at its sole discretion may cancel any order(s):
If it suspects a fraudulent transaction, or 
For any reason outside the control of the Western Hygiene Supplies LTD including causes for delivery related logistical difficulties. 
For any refund/cancellation, please contact the customer support number below. Please follow these steps:
Call the number +353-1800 505 555 from Monday to Friday between 10:00 to 17:00.
Quote the order Id to Customer Support .
Customer Support will answer all your queries and explain the whole refund/cancellation process.
For more information, please click here.