Sale!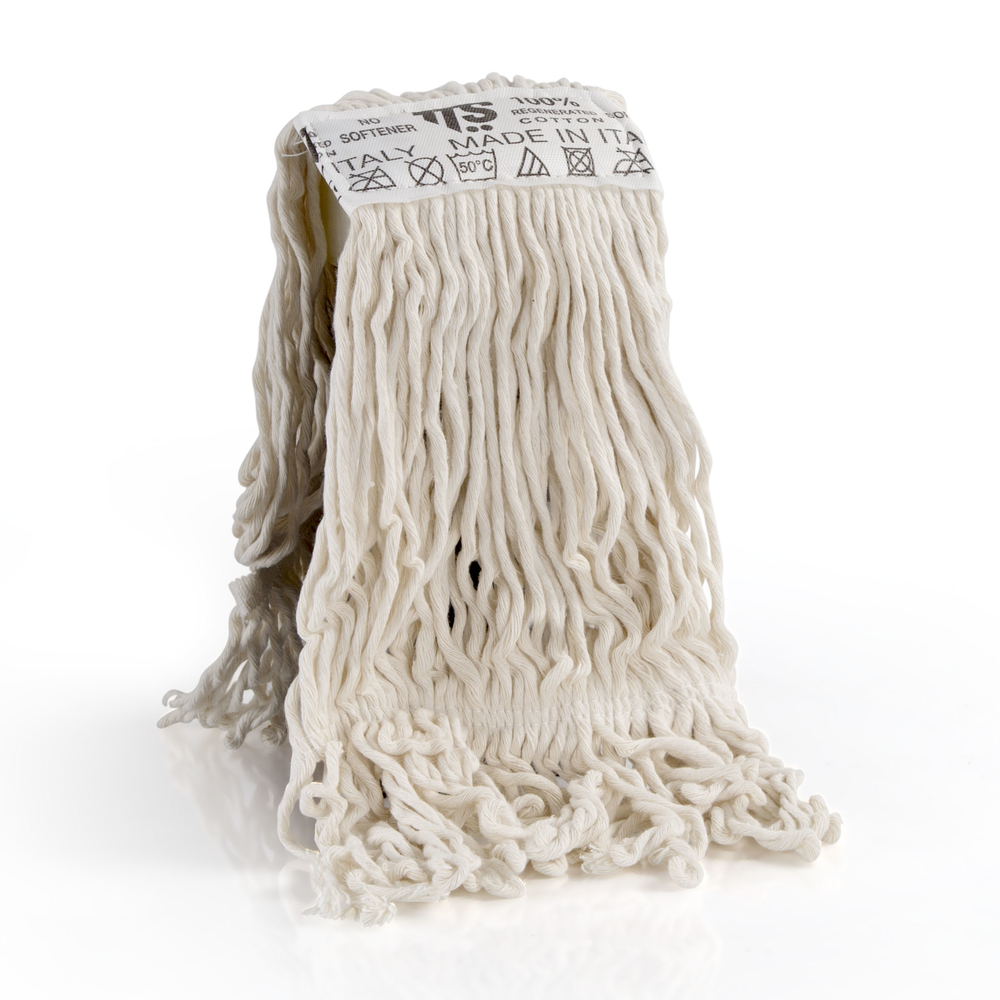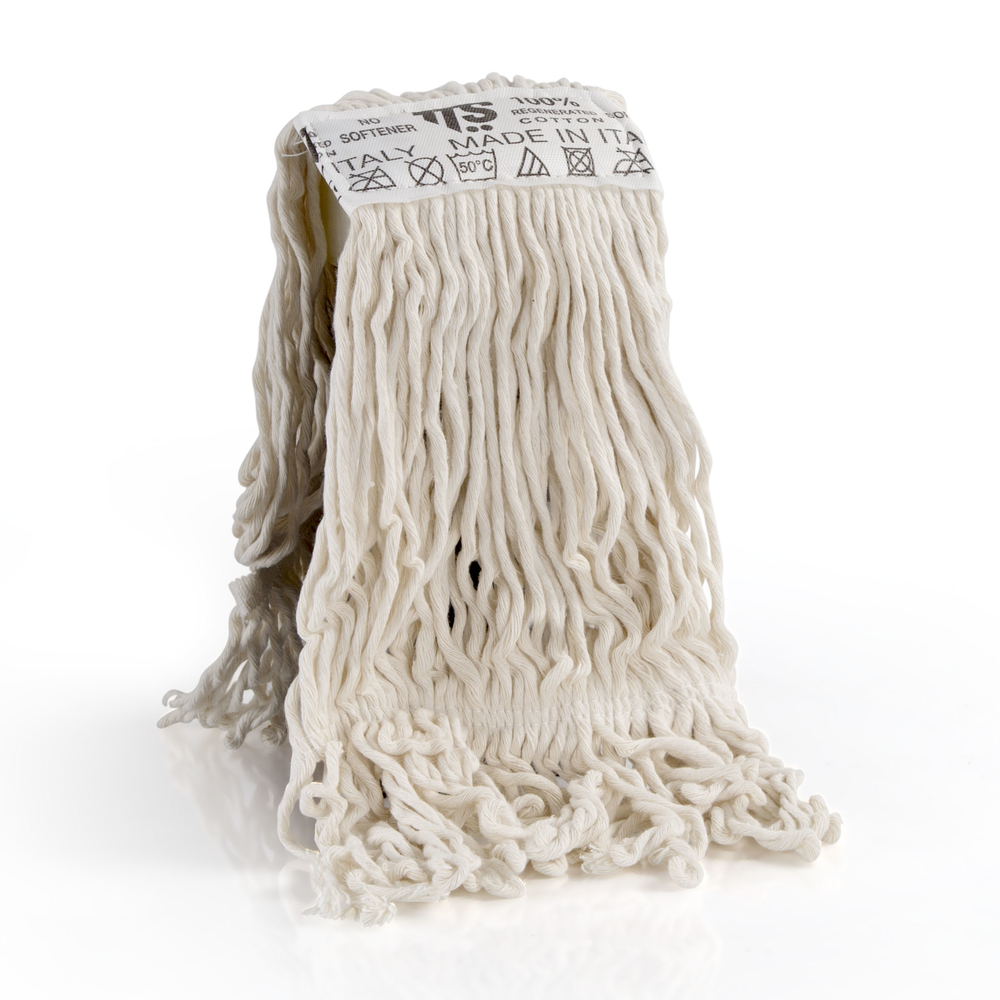 TTS® Kentucky Looped Floor Mop Eco-Friendly- 5 cm Central Band, Highly Absorbent, Easy to Use, Compatible with Jaw & Flat Wringers
450 gms Kentucky Looped Floor Mop White with color tags. High quality absorbent looped yarn with low linting. Very cost effective & easy to use.
Product Description:
Introducing the TTS® Kentucky Looped Floor Mop with a 5 cm central band, designed for efficient cleaning of residual dirt that requires recurring rinsing of fibers. Made of natural, low-impact, and recyclable materials, this eco-friendly mop is perfect for use in homes, businesses, and commercial environments. Compatible with both jaw and flat wringers, it offers a versatile cleaning solution that is easy to use and highly absorbent, providing wider floor coverage.
Benefits:
HIGHLY ABSORBENT: Thanks to its higher weight, the mop absorbs a large amount of cleaning solution, ensuring wider floor coverage.
EASY TO USE: Designed for simplicity and efficiency, providing a hassle-free cleaning experience.
COMPATIBLE: Works with both jaw and flat wringers for versatile cleaning options.
ECO-FRIENDLY: Made from natural, low-impact, and recyclable materials for a sustainable cleaning solution.
VERSATILE APPLICATIONS: Ideal for cleaning residual dirt on various floor types that require recurring rinsing of fibers.
Subject Matter:
Eco-friendly Kentucky Looped Floor Mop with a 5 cm central band, compatible with jaw and flat wringers for versatile and efficient floor cleaning.
Target Audience:
The TTS® Kentucky Looped Floor Mop is ideal for homeowners, businesses, and cleaning professionals seeking a versatile and eco-friendly floor mop for efficient cleaning tasks.
Intended Use:
Designed for indoor floor cleaning in residential, commercial, and industrial settings, compatible with various wringer types for efficient dirt removal.
Washing Instructions:
Follow the washing instructions (temperatures and dosage) on the laundry detergent packaging. Perform a pre-wash in cold water without laundry detergent to remove any residual product used during cleaning operations. Use a professional textile laundry detergent. Do not use fabric softener or laundry detergents with a pH greater than 11. The use of laundry nets is recommended to speed up and make laundry operations more hygienic. Wash at a maximum temperature of 60° C. Bleaching is possible, but do not use chlorine. Do not tumble dry or use a dryer.
Delivery Times for the Republic Of Ireland:
| Day | Time(after ordering) |
| --- | --- |
| Monday to Friday | Up to 2 days |
| Weekend & Bank Holidays | Up to 3-4 days |
Delivery Costs:
All orders* €50.00 or over (excl VAT) are delivered free. For orders below this, a delivery charge of €6.00 (excl VAT) will be added.
Delivery Times for Europe(Outside of Ireland):
Please note that the customer whose shipping address is outside of Ireland requires to pay extra charges based on the market shipping rates provided by the third-party courier.
Western Hygiene Supplies LTD reserves the right to refuse/cancel any order. Western Hygiene Supplies LTD at its sole discretion may cancel any order(s):
If it suspects a fraudulent transaction, or 
For any reason outside the control of the Western Hygiene Supplies LTD including causes for delivery related logistical difficulties. 
For any refund/cancellation, please contact the customer support number below. Please follow these steps:
Call the number +353-1800 505 555 from Monday to Friday between 10:00 to 17:00.
Quote the order Id to Customer Support .
Customer Support will answer all your queries and explain the whole refund/cancellation process.
For more information, please click here.