Sale!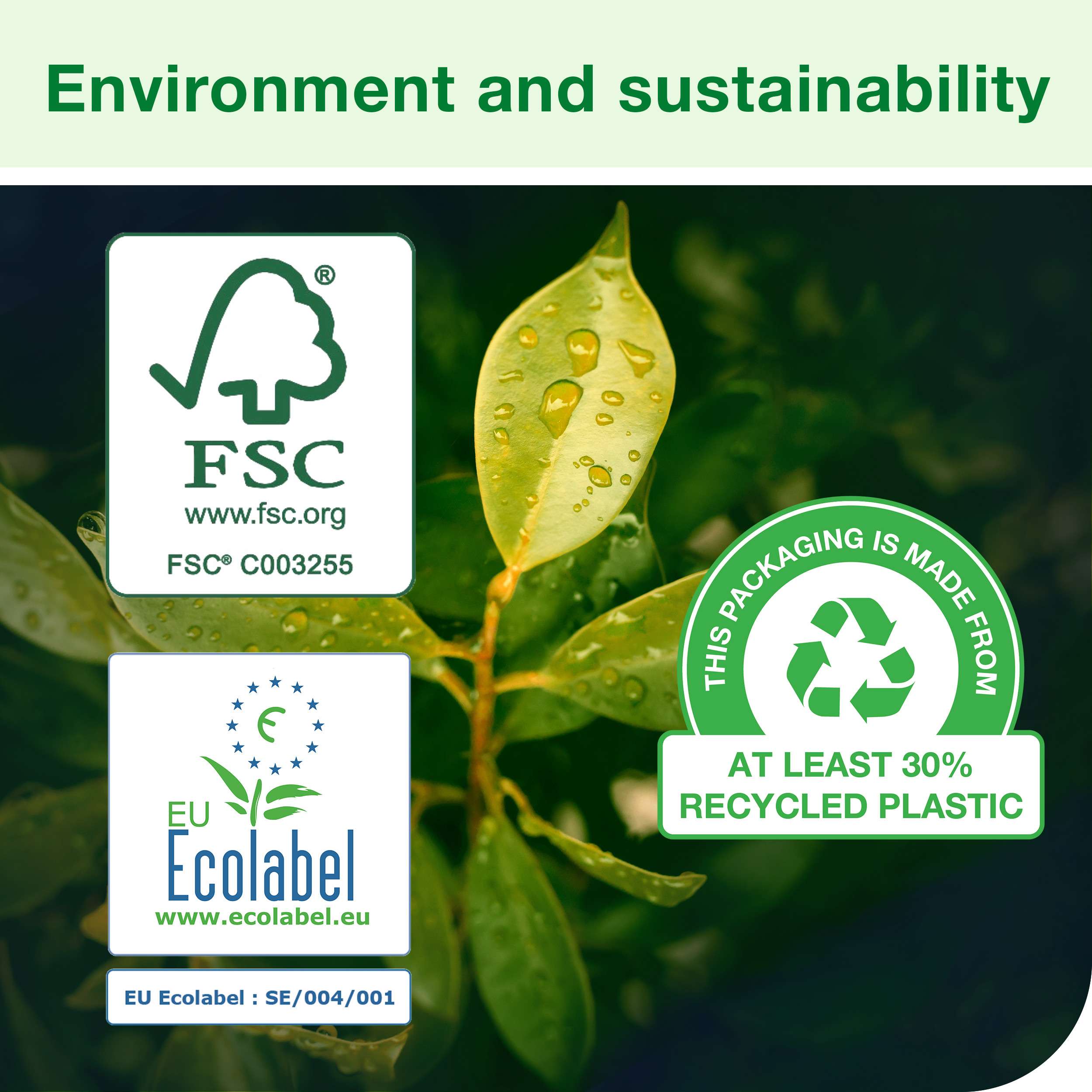 Tork White Cocktail Napkin, 1/4 Fold 2-ply, 24 cm x 24 cm, 12 x 200 napkins, 477534
12 packs, 200 napkins each. 2 ply. Advanced quality. Folded size L 11.9cm W 11.9cm. Unfolded size L 23.8cm W 23.8cm.
Tork Cocktail Napkin:
First impressions are vital in bars and cafés. Ensure your guests enjoy their snack and drink experience with our high-quality Tork Cocktail Napkins. This 2-ply design is durable enough to last for each guest's booking, ensuring long-lasting customer satisfaction. Dispose of these single-use napkins after each sitting to keep hygiene levels up and ensure your tables remain looking stylish with our range of classic and contemporary colours.
Advantages at a glance:
+ Ideal for cafes and bars + Durable 2-ply design + Single-use for improved hygiene + Wide choice of colours to suit your restaurant décor
Make a fabulous first impression – these napkins are ideal for luxurious drink and snack settings.
Ensure guests remain satisfied throughout cocktail hour and beyond with this durable 2-ply design.
Boost hygiene levels, thanks to the single-use nature of these napkins.
Complement your venue's décor with our wide selection of modern and classic colours.
Keywords:
Refill, Napkins
Weight
360 g
System
Product Category
Product Type
Ply
Material/Quality
TRP GTIN
Con GTIN
Embossing

Yes

Environmental Certificate

Compostable, 21LD05575, Expiry date: 2025-06-25
FSC MIX Credit, SA-COC-008266, Expiry date: 2026-05-29
EU Ecolabel, SE/004/001, Expiry date: 2024-12-31

Country of Orgin
Delivery Times for the Republic Of Ireland:
| Day | Time(after ordering) |
| --- | --- |
| Monday to Friday | Up to 2 days |
| Weekend & Bank Holidays | Up to 3-4 days |
Delivery Costs:
All orders* €50.00 or over (excl VAT) are delivered free. For orders below this, a delivery charge of €6.00 (excl VAT) will be added.
Delivery Times for Europe(Outside of Ireland):
Please note that the customer whose shipping address is outside of Ireland requires to pay extra charges based on the market shipping rates provided by the third-party courier.
Western Hygiene Supplies LTD reserves the right to refuse/cancel any order. Western Hygiene Supplies LTD at its sole discretion may cancel any order(s):
If it suspects a fraudulent transaction, or 
For any reason outside the control of the Western Hygiene Supplies LTD including causes for delivery related logistical difficulties. 
For any refund/cancellation, please contact the customer support number below. Please follow these steps:
Call the number +353-1800 505 555 from Monday to Friday between 10:00 to 17:00.
Quote the order Id to Customer Support .
Customer Support will answer all your queries and explain the whole refund/cancellation process.
For more information, please click here.