Sale!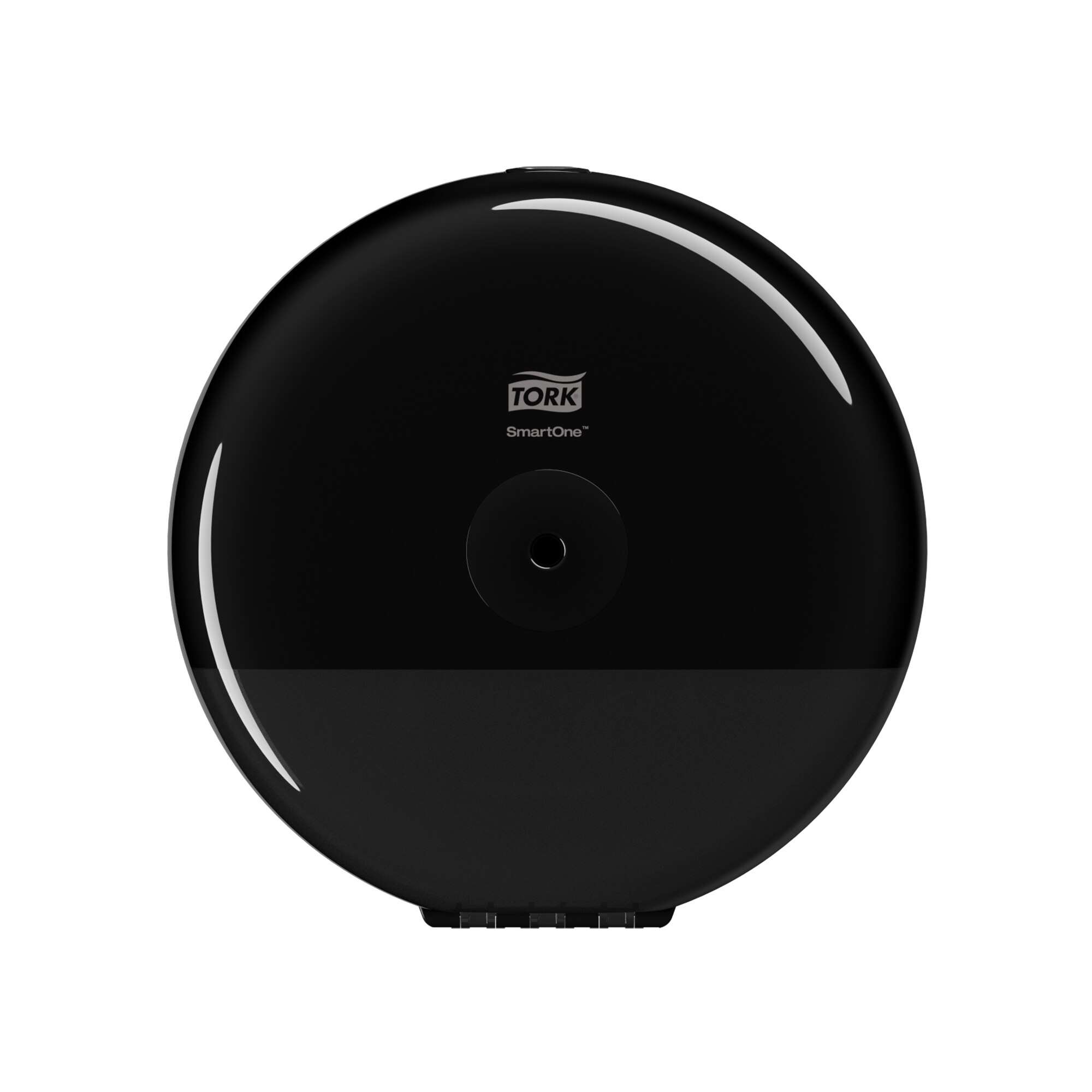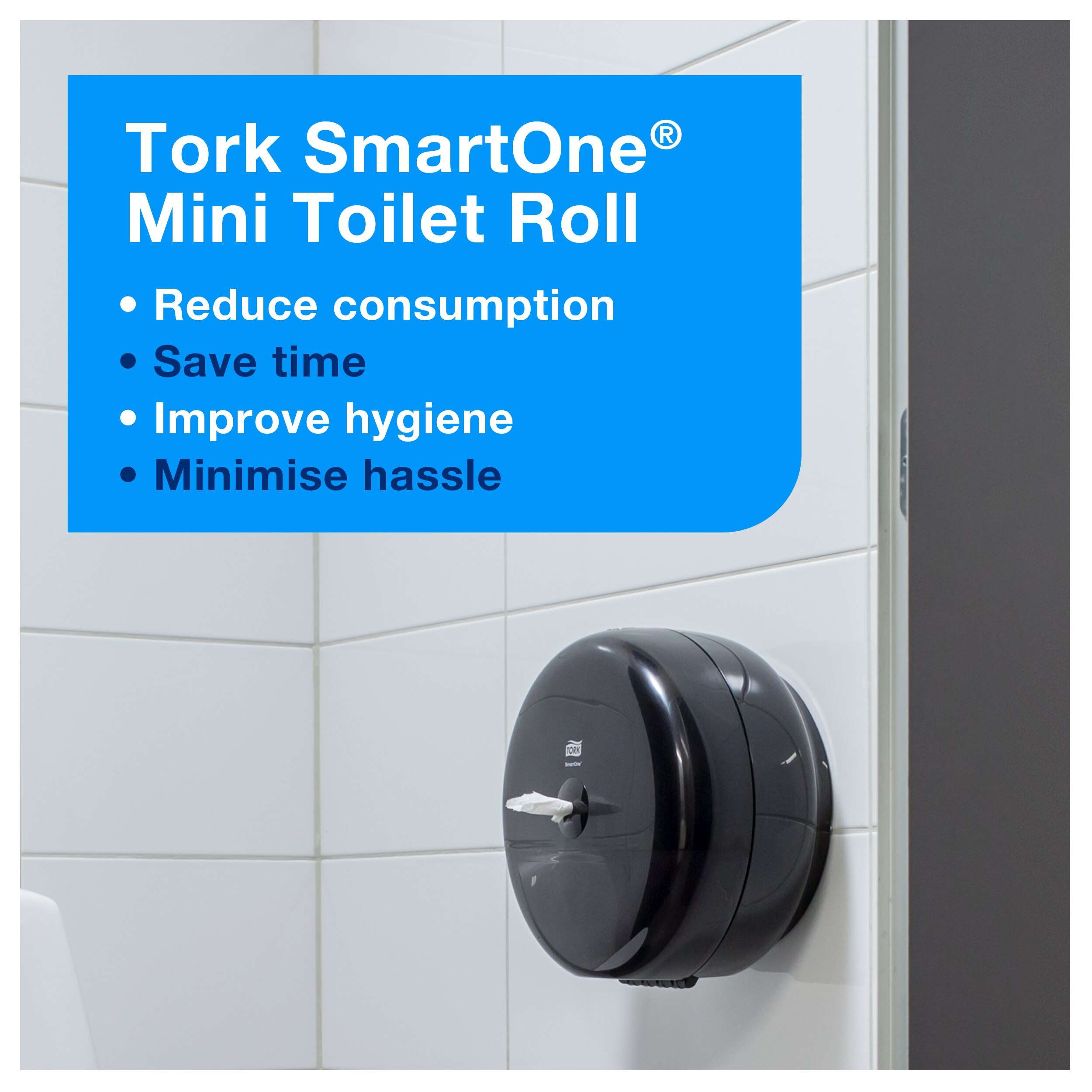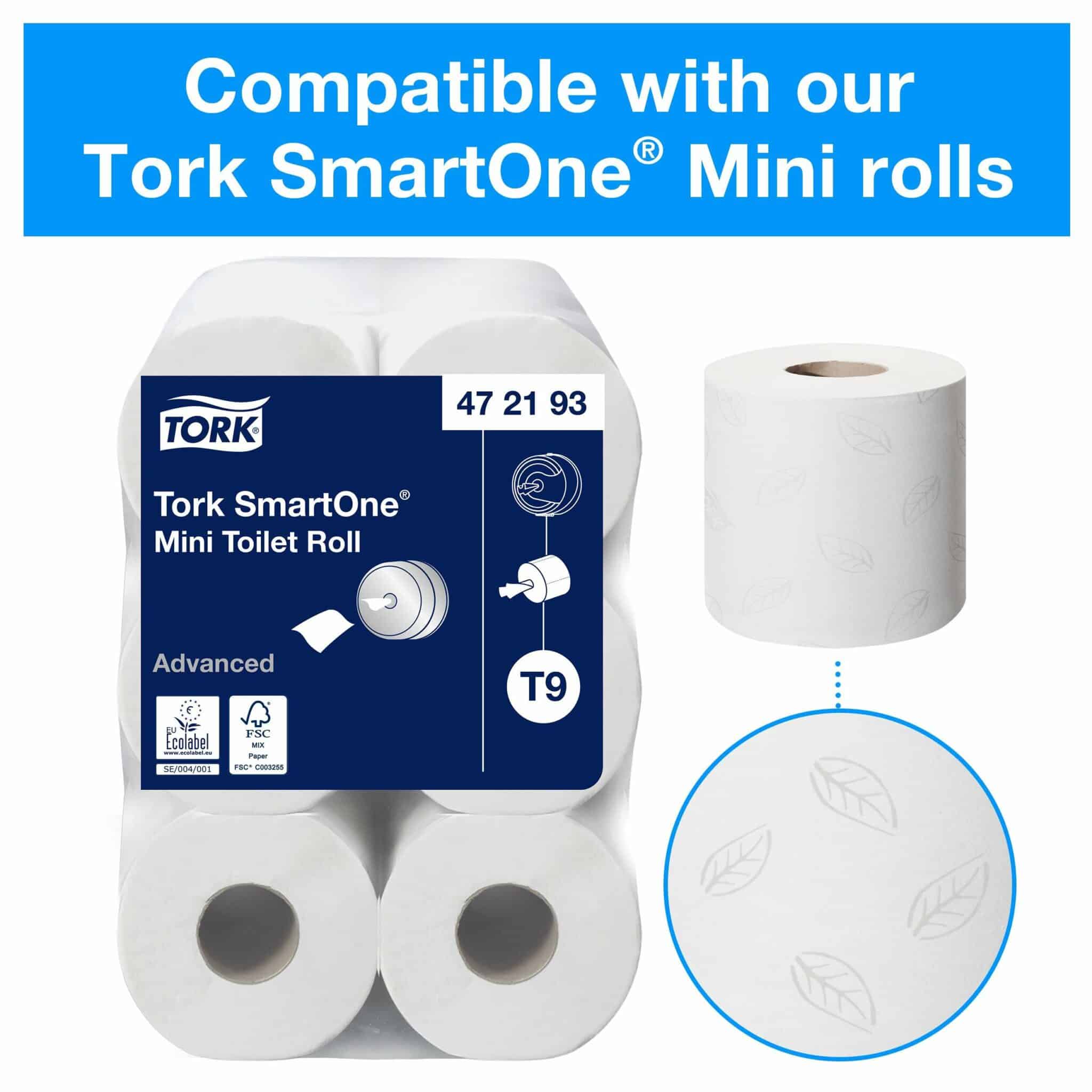 Tork SmartOne® Mini Toilet Paper Roll Dispenser Black T9, High Capacity, Elevation Range, 681008
Design: Elevation. W 15.6cm. H 21.9cm. D 21.9cm. Material: Plastic. Color: Black. Suitable for T9 refills from Tork.
Tork SmartOne® Mini Toilet Paper Roll Dispenser T9:
Impress guests with the Tork SmartOne® Mini Toilet Roll Dispenser. Its Elevation Design is both functional and modern – ideal for the demands of low to medium-traffic washrooms. Single-sheet dispensing reduces consumption by up to 40% compared to traditional jumbo toilet roll dispensers. Maintenance time is reduced, too, as it holds enough paper to last longer between refills. This robust design comes complete with a lock to protect rolls from disappearing.
Advantages at a glance:
+ Robust yet modern dispenser + Ideal for demanding low to medium-traffic washrooms + Hygienic single-sheet dispensing that cuts consumption + High capacity for fewer refills + Protective lock
Compatible with Tork T9 refills.
Promote hygiene while keeping costs low with the Tork SmartOne® Mini dispenser, designed for low to medium-traffic washrooms.
Reduce the risk of cross-contamination – this toilet roll dispenser only allows guests to touch what they use.
Serve more guests between refills and cut maintenance time – single-sheet dispensing means less waste.
Avoid paper shortages – sheet-by-sheet dispensing means rolls last longer.
Keywords:
Dispenser, Toilet paper
[product_additional_information]
Delivery Times for the Republic Of Ireland:
| Day | Time(after ordering) |
| --- | --- |
| Monday to Friday | Up to 2 days |
| Weekend & Bank Holidays | Up to 3-4 days |
Delivery Costs:
All orders* €50.00 or over (excl VAT) are delivered free. For orders below this, a delivery charge of €6.00 (excl VAT) will be added.
Delivery Times for Europe(Outside of Ireland):
Please note that the customer whose shipping address is outside of Ireland requires to pay extra charges based on the market shipping rates provided by the third-party courier.
Western Hygiene Supplies LTD reserves the right to refuse/cancel any order. Western Hygiene Supplies LTD at its sole discretion may cancel any order(s):
If it suspects a fraudulent transaction, or 
For any reason outside the control of the Western Hygiene Supplies LTD including causes for delivery related logistical difficulties. 
For any refund/cancellation, please contact the customer support number below. Please follow these steps:
Call the number +353-1800 505 555 from Monday to Friday between 10:00 to 17:00.
Quote the order Id to Customer Support .
Customer Support will answer all your queries and explain the whole refund/cancellation process.
For more information, please click here.