Sale!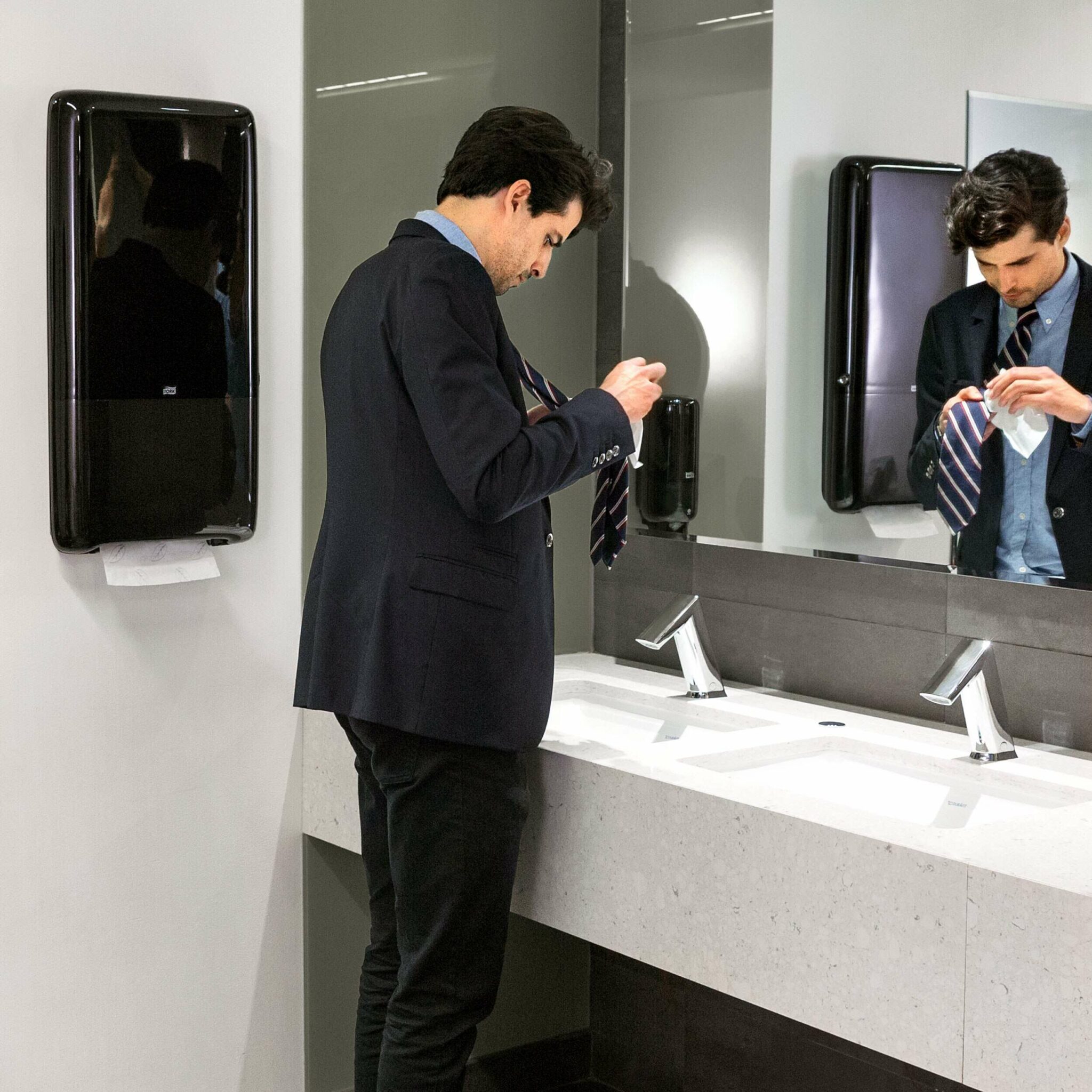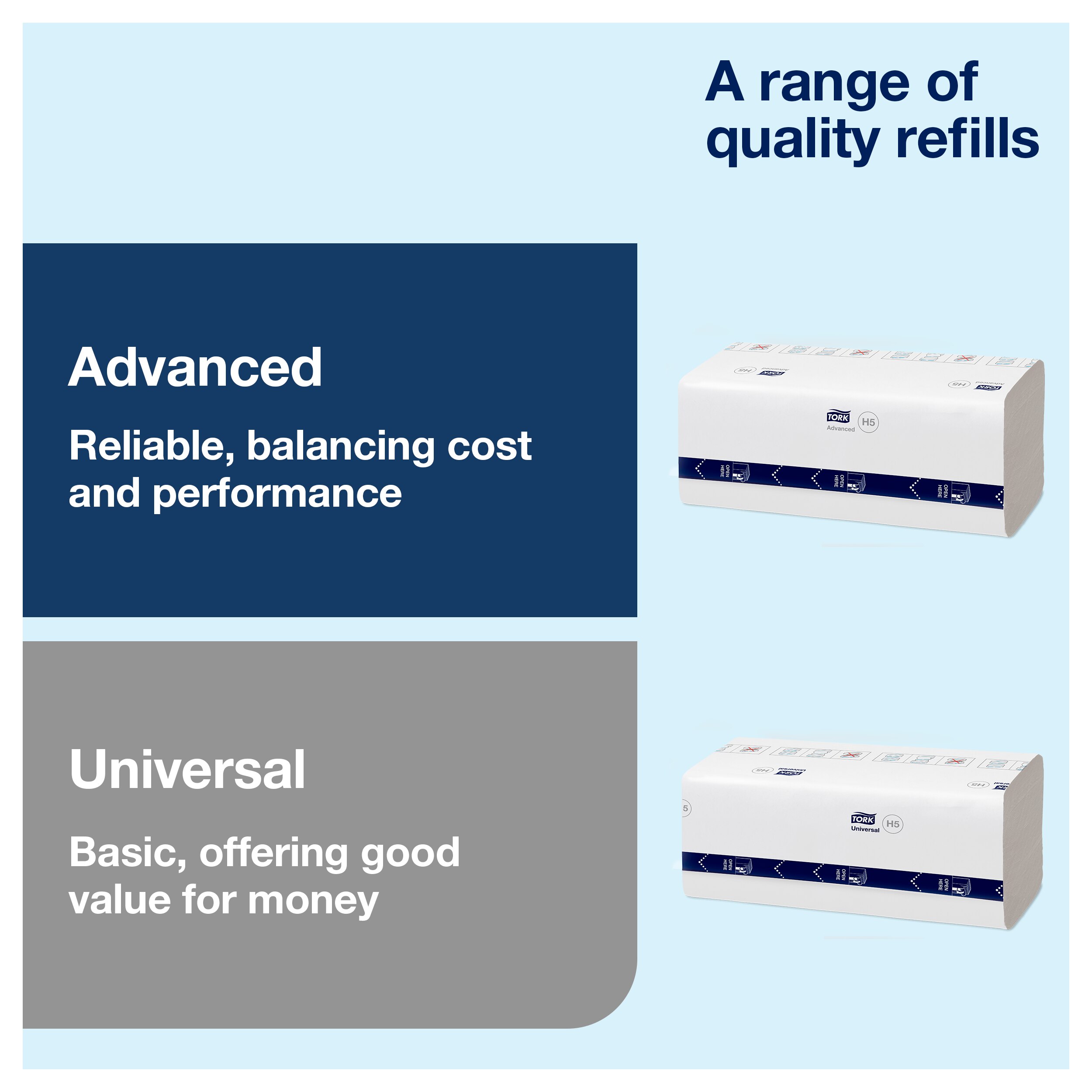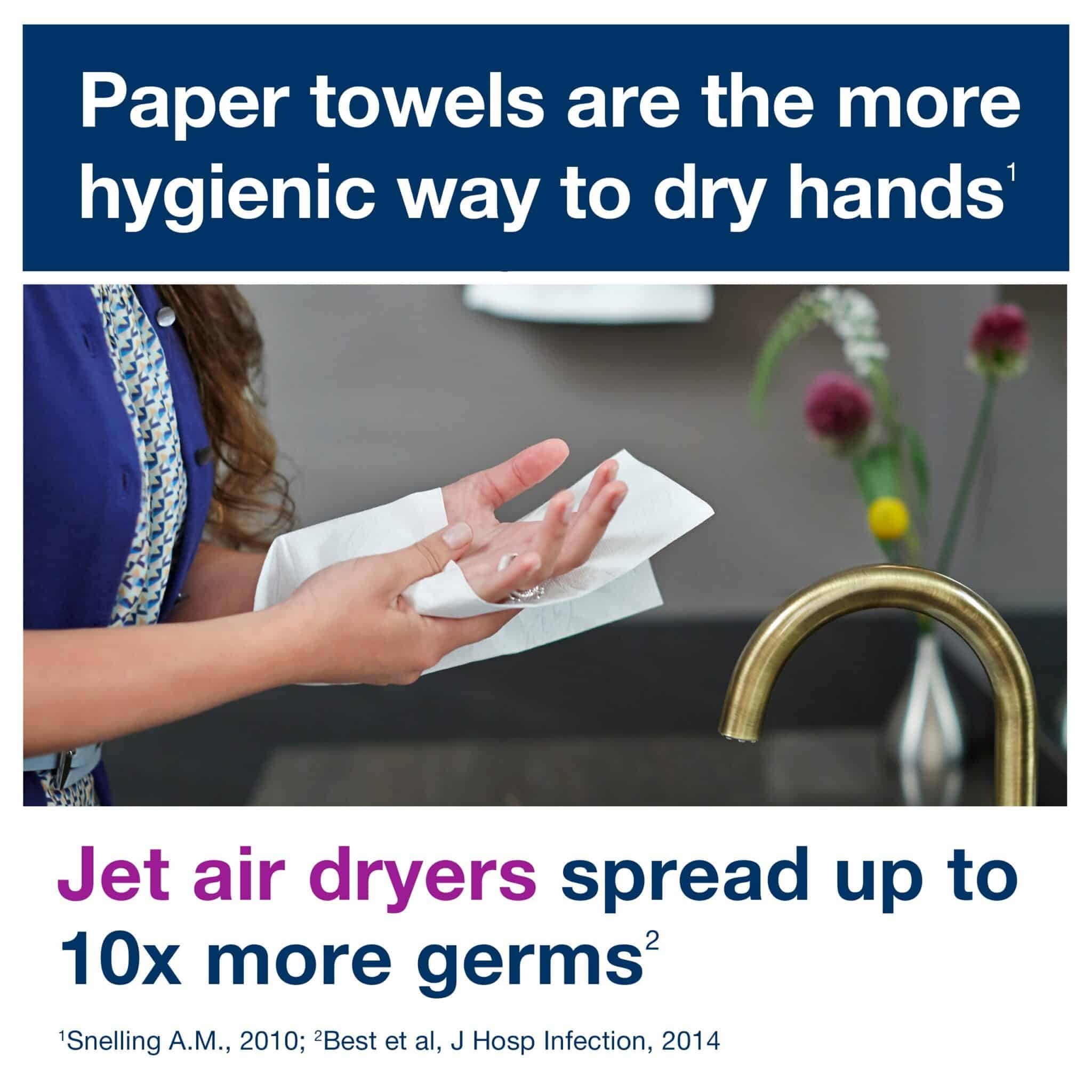 Tork PeakServe® Continuous™ Paper Hand Towel Dispenser Black H5, High Capacity, Elevation Range, 552508
Design: Elevation. W 10.1cm. H 73.1cm. D 37cm. Material: Plastic. Color: Black. Suitable for H5 refills from Tork.
Tork PeakServe® Continuous™ Paper Hand Towel Dispenser Black H5:
Avoid washroom traffic jams and paper towel run-outs with this paper hand towel dispenser. Perfect for high-traffic washrooms, it uses compressed hand towels to deliver 250% more capacity in a slim, ADA-compliant design. Save your staff time with the flexible refill system that allows them to refill the dispenser at any time. Plus, improve the flow of people in your busy washroom with our patented Continuous™ system that smoothly dispenses Tork paper towels in just three seconds. This system is certified easy-to-use by the Swedish Rheumatism Association (SRA) making hygiene accessible for all.
Advantages at a glance:
+ 250% more capacity delivering 2,100 towels + For washrooms with high and peak visitor frequency + Smooth and easy dispensing in three seconds + Compressed bundles to save space + Continuous™ hand towel system ensures a towel is always available + Compatible with Tork EasyCube® facility management software
Compatible with Tork H5 refills.
Say goodbye to queues in busy washrooms with this paper towel dispenser that delivers a towel in just three seconds.
Prevent hand towels running out with 250% more capacity than Tork Xpress Multifold Paper Towel dispensers.
Cut refilling time in half and spend more time on other tasks with a hand towel dispenser you can refill at any point.
Avoid towel jams or towel tabbing with our patented Continuous™ system for paper towels.
Keywords:
Dispenser, Paper towels
| | |
| --- | --- |
| Weight | 4720 g |
| System | |
| Product Category | |
| Product Type | |
| Ply | |
| Model | |
| Material/Quality | |
| TRP GTIN | |
| Con GTIN | |
| Embossing | No |
| Environmental Certificate | NA |
| Country of Orgin | |
Delivery Times for the Republic Of Ireland:
| Day | Time(after ordering) |
| --- | --- |
| Monday to Friday | Up to 2 days |
| Weekend & Bank Holidays | Up to 3-4 days |
Delivery Costs:
All orders* €50.00 or over (excl VAT) are delivered free. For orders below this, a delivery charge of €6.00 (excl VAT) will be added.
Delivery Times for Europe(Outside of Ireland):
Please note that the customer whose shipping address is outside of Ireland requires to pay extra charges based on the market shipping rates provided by the third-party courier.
Western Hygiene Supplies LTD reserves the right to refuse/cancel any order. Western Hygiene Supplies LTD at its sole discretion may cancel any order(s):
If it suspects a fraudulent transaction, or 
For any reason outside the control of the Western Hygiene Supplies LTD including causes for delivery related logistical difficulties. 
For any refund/cancellation, please contact the customer support number below. Please follow these steps:
Call the number +353-1800 505 555 from Monday to Friday between 10:00 to 17:00.
Quote the order Id to Customer Support .
Customer Support will answer all your queries and explain the whole refund/cancellation process.
For more information, please click here.