Sale!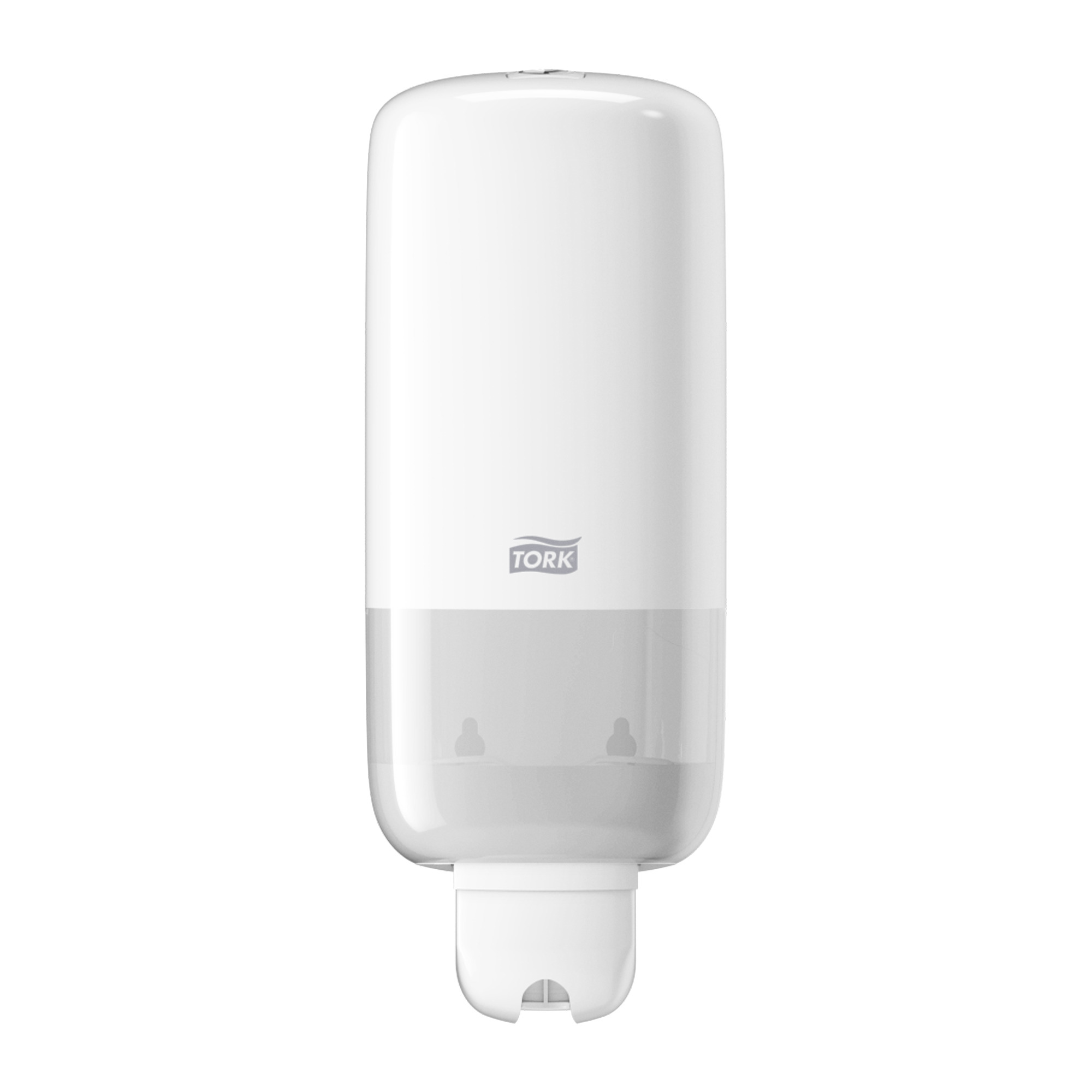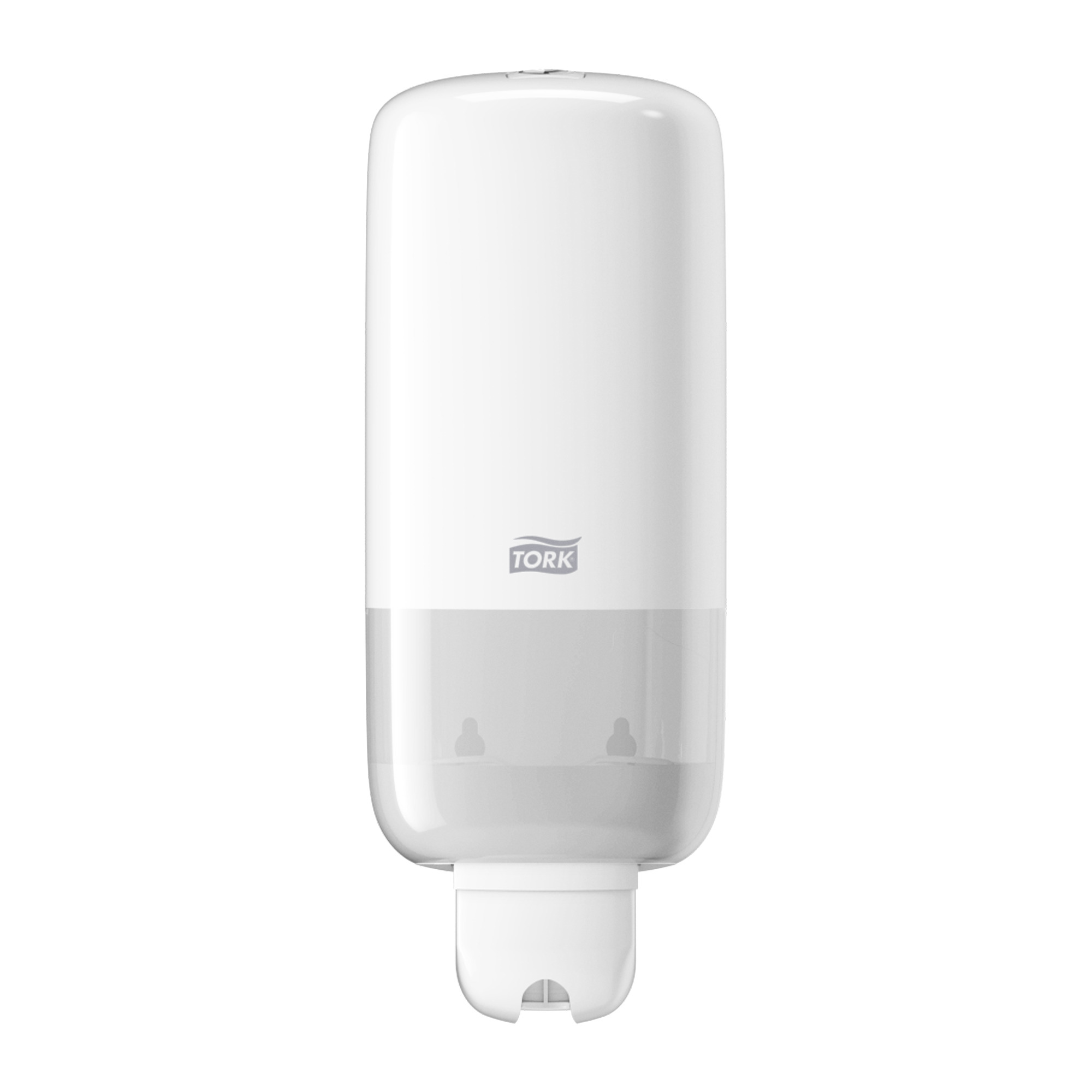 Tork Liquid and Spray Soap/Sanitiser Dispenser S1/S11 White 1 x 1
• Tork Elevation Dispenser Soap Liquid • White • Height 291mm x Width 112mm x Depth 114mm • 1 Dispenser per case Dispenser benefits: • Tork skincare dispensers with proven functional- design, promoting a good hand hygiene for all washroom visitors • Easy to use for all visitors proven by 3rd party certification • Easy to use for the cleaning staff due to the certified functional design of the system • Versatile dispenser can be used for large range of S1 liquid and spray refills
Tork Liquid and Spray Soap/Sanitiser Dispenser
It is a reliable and durable soap dispenser suitable for all kinds of washrooms, including high-traffic and demanding environments. It has a sleek and modern design that fits seamlessly into any washroom decor. The dispenser is available with an arm lever for use in areas where extra hygiene is critical.
Benefits:
Easy to use: The dispenser has a proven easy-to-use design, certified by a third-party certificate, promoting good hand hygiene for all users, including children and the elderly.
Efficient refilling: The dispenser has an intuitive refilling mechanism, allowing for quick and easy refilling without any hassle. The dispensers have been certified for effortless cleaning and intuitive refilling, saving time.
Hygienic: The arm lever option ensures extra hygiene in critical environments, minimizing the risk of contamination.
Durable: The dispenser is built to last, with a robust design that ensures long-lasting durability and reduces maintenance costs.
Versatile: The dispenser is suitable for use with both liquid and spray soaps, providing flexibility for users and catering to their preferences.
Keywords: Liquid and Spray Soap/Sanitiser Dispenser
[product_additional_information]
Delivery Times for the Republic Of Ireland:
| Day | Time(after ordering) |
| --- | --- |
| Monday to Friday | Up to 2 days |
| Weekend & Bank Holidays | Up to 3-4 days |
Delivery Costs:
All orders* €50.00 or over (excl VAT) are delivered free. For orders below this, a delivery charge of €6.00 (excl VAT) will be added.
Delivery Times for Europe(Outside of Ireland):
Please note that the customer whose shipping address is outside of Ireland requires to pay extra charges based on the market shipping rates provided by the third-party courier.
Western Hygiene Supplies LTD reserves the right to refuse/cancel any order. Western Hygiene Supplies LTD at its sole discretion may cancel any order(s):
If it suspects a fraudulent transaction, or 
For any reason outside the control of the Western Hygiene Supplies LTD including causes for delivery related logistical difficulties. 
For any refund/cancellation, please contact the customer support number below. Please follow these steps:
Call the number +353-1800 505 555 from Monday to Friday between 10:00 to 17:00.
Quote the order Id to Customer Support .
Customer Support will answer all your queries and explain the whole refund/cancellation process.
For more information, please click here.