Sale!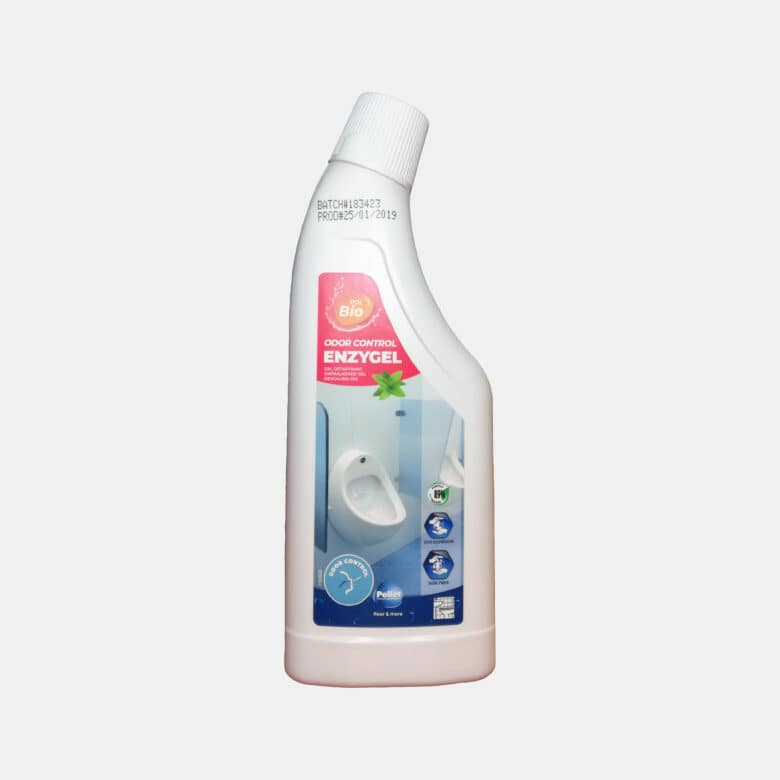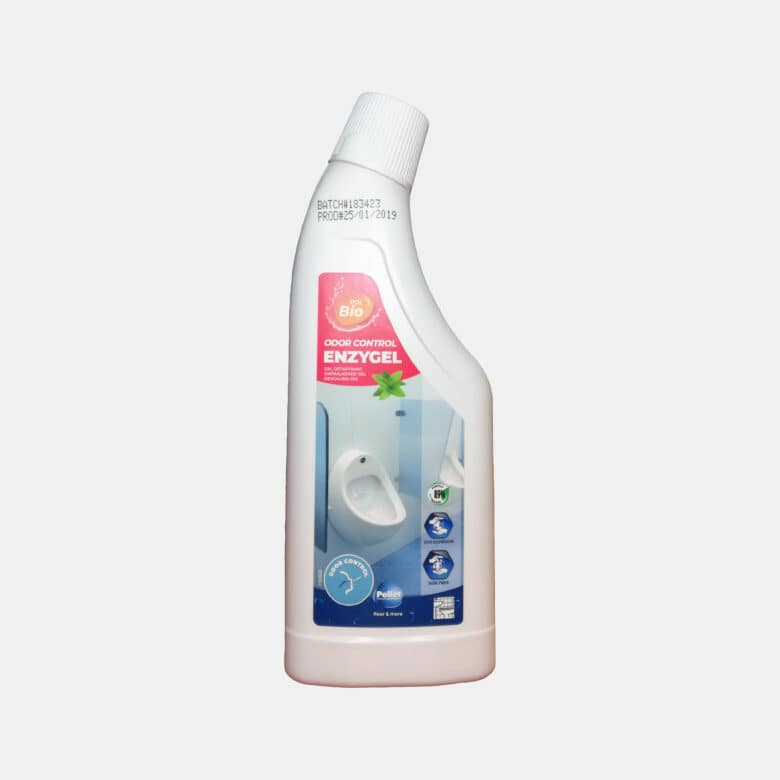 PolBio Enzygel 6 x 750ml – Biotechnological Descaling and Cleaning Product for Urinals and WC Facilities
Experience the ultimate biotechnological descaling and cleaning solution for urinals and WC facilities. PolBio Enzygel 6 x 750ml eliminates odors, deodorizes, and maintains drains while being environmentally friendly. Transform your washroom into a fresh and hygienic space today.
Effective Odor Elimination and Deep Cleaning
Are unpleasant odors and dirty drains making your washroom an unwelcoming space? Look no further than PolBio Enzygel 6 x 750ml, the ultimate biotechnological descaling and cleaning solution for urinals and WC facilities. With its powerful formula, this innovative product destroys odors, deodorizes, and maintains drains, leaving your washroom fresh and clean. PolBio Enzygel is more than just a cleaning product. Its unique biodegradable formula complies with the highest environmental standards (CE 648/2004), ensuring that you're making a sustainable choice. The packaging is 100% recyclable, contributing to a greener future. Moreover, 89% of its raw materials are from renewable sources, reducing your carbon footprint.
Key Features:
Effectively eliminates unpleasant odors
Destroys bacteria and deodorizes
Maintains and cleans drains
Biodegradable formula (CE 648/2004)
100% recyclable packaging
89% raw materials from renewable sources
With PolBio Enzygel, you not only create a hygienic environment but also contribute to the well-being of septic tanks and discharge water. Experience the power of biotechnology combined with sustainability for a fresher, cleaner washroom.
Unleash the Power of Biotechnology
Revolutionize your washroom maintenance routine with PolBio Enzygel 6 x 750ml, the cutting-edge biotechnological descaling and cleaning product designed specifically for urinals and WC facilities. This high-performance solution goes beyond traditional cleaners, providing unmatched cleaning power while being gentle on the environment. Say goodbye to stubborn stains, limescale buildup, and unpleasant odors. PolBio Enzygel's advanced formula harnesses the power of biotechnology to break down and eliminate organic residues, leaving surfaces sparkling clean and fresh. It not only cleans but also deodorizes, ensuring a pleasant and inviting washroom experience.
Key Features:
Powerful descaling and cleaning action
Eliminates limescale, stains, and organic residues
Biotechnological formula for superior results
Deep cleans and deodorizes
Gentle on surfaces
Environmentally friendly choice
PolBio Enzygel is your ally in maintaining optimal hygiene standards. Its biotechnological formulation ensures effective cleaning while being safe for both users and the environment. Experience the next level of cleanliness with PolBio Enzygel.
Elevate Your Washroom Experience
Transform your washroom into a sanctuary of cleanliness and freshness with PolBio Enzygel 6 x 750ml. This exceptional biotechnological descaling and cleaning product sets a new standard for washroom maintenance, providing superior performance and remarkable convenience. Experience the convenience of PolBio Enzygel as it effortlessly tackles even the toughest cleaning challenges. With its easy-to-use design and ergonomic packaging, this product simplifies your cleaning routine, saving you time and effort. Its biodegradable formula and recyclable packaging reflect your commitment to sustainability, making it an ideal choice for eco-conscious individuals.
Key Features:
Unparalleled cleaning power
Easy-to-use and ergonomic design
Simplifies washroom maintenance
Biodegradable formula for eco-friendliness
Recyclable packaging
Enhances washroom aesthetics
Elevate your washroom experience with PolBio Enzygel. It not only delivers exceptional cleaning results but also adds a touch of elegance to your space. Embrace innovation, convenience, and sustainability in one extraordinary product.
[product_additional_information]
Delivery Times for the Republic Of Ireland:
| Day | Time(after ordering) |
| --- | --- |
| Monday to Friday | Up to 2 days |
| Weekend & Bank Holidays | Up to 3-4 days |
Delivery Costs:
All orders* €50.00 or over (excl VAT) are delivered free. For orders below this, a delivery charge of €6.00 (excl VAT) will be added.
Delivery Times for Europe(Outside of Ireland):
Please note that the customer whose shipping address is outside of Ireland requires to pay extra charges based on the market shipping rates provided by the third-party courier.
Western Hygiene Supplies LTD reserves the right to refuse/cancel any order. Western Hygiene Supplies LTD at its sole discretion may cancel any order(s):
If it suspects a fraudulent transaction, or 
For any reason outside the control of the Western Hygiene Supplies LTD including causes for delivery related logistical difficulties. 
For any refund/cancellation, please contact the customer support number below. Please follow these steps:
Call the number +353-1800 505 555 from Monday to Friday between 10:00 to 17:00.
Quote the order Id to Customer Support .
Customer Support will answer all your queries and explain the whole refund/cancellation process.
For more information, please click here.