Sale!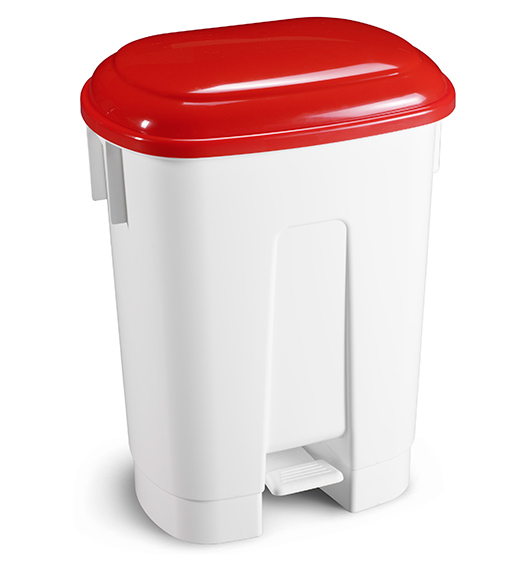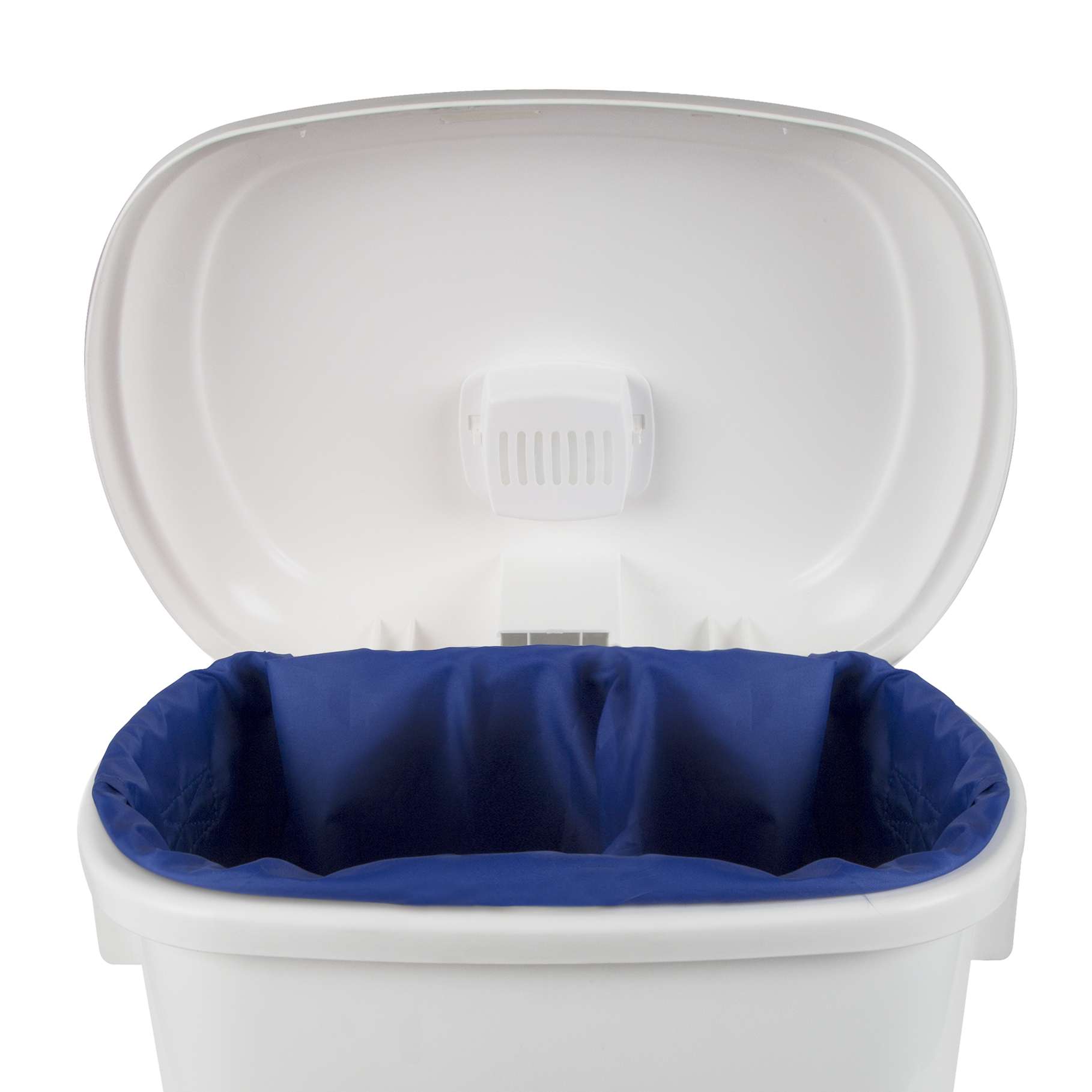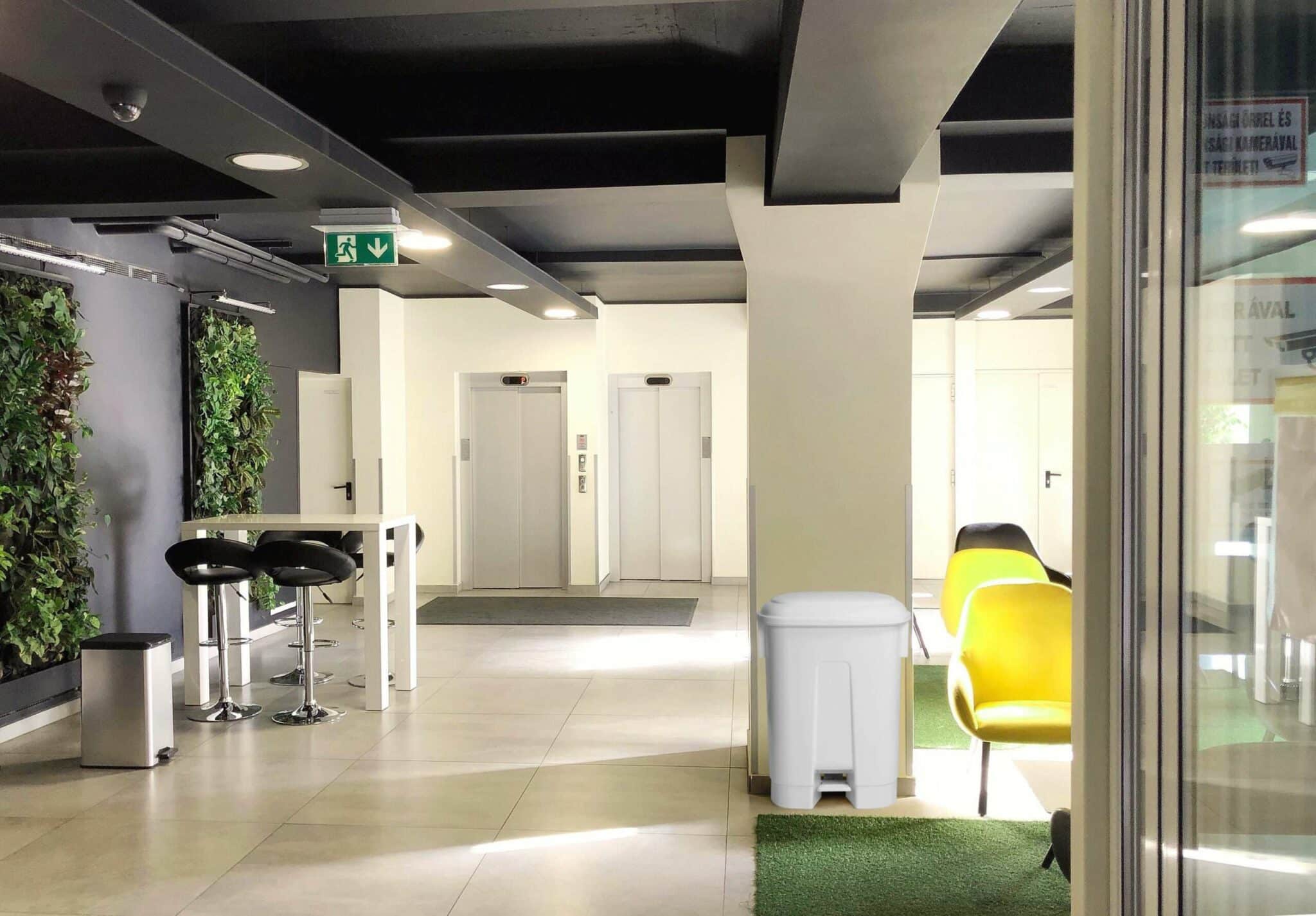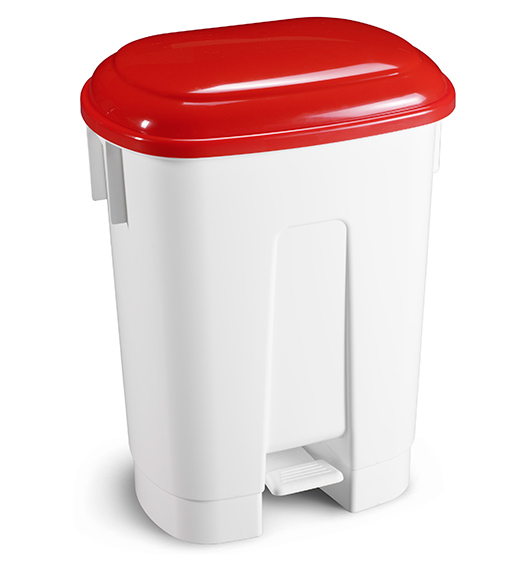 TTS® Derby 60L Kitchen Bin Red- Pedal-Operated, Odour Eliminating, Colour-Coded, Eco-Friendly Waste & Recycling Solution Made with 97% Recycled Plastic
Polypropylene 60L Kitchen Bin Red with ring for plastic bag. Size - 360 x 500 x 680 mm. Shock-resistant and follow H.A.C.C.P. rules. Equipped with a plastic bag-tightener to hold loads tight. Ideal for medium-large rooms in industries, food service, schools, fitness clubs
TTS® Derby 60L Kitchen Bin Red is an innovative and eco-friendly waste collection solution for your home or business
This pedal bin is designed with hygiene, convenience, and sustainability. Made with 97% recycled plastic, it's the perfect choice for environmentally conscious consumers. Choose the TTS® Derby 60L Kitchen Bin Red for a cleaner, greener, and more efficient waste management system.
5 Benefits:
Eco-Friendly: Made from 97% recycled plastic (certified P.S.V. - Plastic Second Life), this kitchen bin is an environmentally responsible choice that helps reduce plastic waste.
Hygienic: The pedal-operated design eliminates the need for hand contact, keeping your hands clean and germ-free.
Odour Eliminating: The lid features an integrated odour-eliminating cartridge box to keep unpleasant smells at bay.
Colour-Coded Lids: Easily separate waste and recycling with colour-coded lids, making waste management more efficient.
H.A.C.C.P. Compliant: This bin adheres to H.A.C.C.P. regulations, ensuring easy cleaning and disinfection.
Pros & Cons:
Hands-free operation for improved hygiene
Odour elimination to maintain a fresh environment
Durable and non-rusting polypropylene construction
Colour-coded lids for efficient waste separation
Eco-friendly and sustainable materials
Limited to a 60L capacity
What Customers Will Get:
When you purchase the TTS® Derby 60L Kitchen Bin Red, you'll receive a high-quality, eco-friendly waste management solution that includes:
1 x TTS® Derby 60L Kitchen Bin Red with pedal-operated lid
How to Use Instructions:
Place the TTS® Derby 60L Kitchen Bin Red in your desired location, ensuring easy access for waste disposal.
Install a 70x110 cm standard garbage bag in the 60L bin, securing it with the built-in bag tightener.
Use the colour-coded lids to designate separate waste collection areas, such as general waste, recycling, and compost.
Step on the pedal to open the lid and dispose of waste without hand contact.
Replace the odour-eliminating cartridge as needed to maintain a fresh environment.
When the bin is complete, remove the garbage bag, dispose of it according to local regulations, and replace it with a new one.
Upgrade your waste management system with the
TTS
® Derby 60L Kitchen Bin Red, the eco-friendly and hygienic solution for a cleaner, greener, and more efficient kitchen. Order yours today! The product Compatible with:
[product_additional_information]
Delivery Times for the Republic Of Ireland:
| Day | Time(after ordering) |
| --- | --- |
| Monday to Friday | Up to 2 days |
| Weekend & Bank Holidays | Up to 3-4 days |
Delivery Costs:
All orders* €50.00 or over (excl VAT) are delivered free. For orders below this, a delivery charge of €6.00 (excl VAT) will be added.
Delivery Times for Europe(Outside of Ireland):
Please note that the customer whose shipping address is outside of Ireland requires to pay extra charges based on the market shipping rates provided by the third-party courier.
Western Hygiene Supplies LTD reserves the right to refuse/cancel any order. Western Hygiene Supplies LTD at its sole discretion may cancel any order(s):
If it suspects a fraudulent transaction, or 
For any reason outside the control of the Western Hygiene Supplies LTD including causes for delivery related logistical difficulties. 
For any refund/cancellation, please contact the customer support number below. Please follow these steps:
Call the number +353-1800 505 555 from Monday to Friday between 10:00 to 17:00.
Quote the order Id to Customer Support .
Customer Support will answer all your queries and explain the whole refund/cancellation process.
For more information, please click here.