Sale!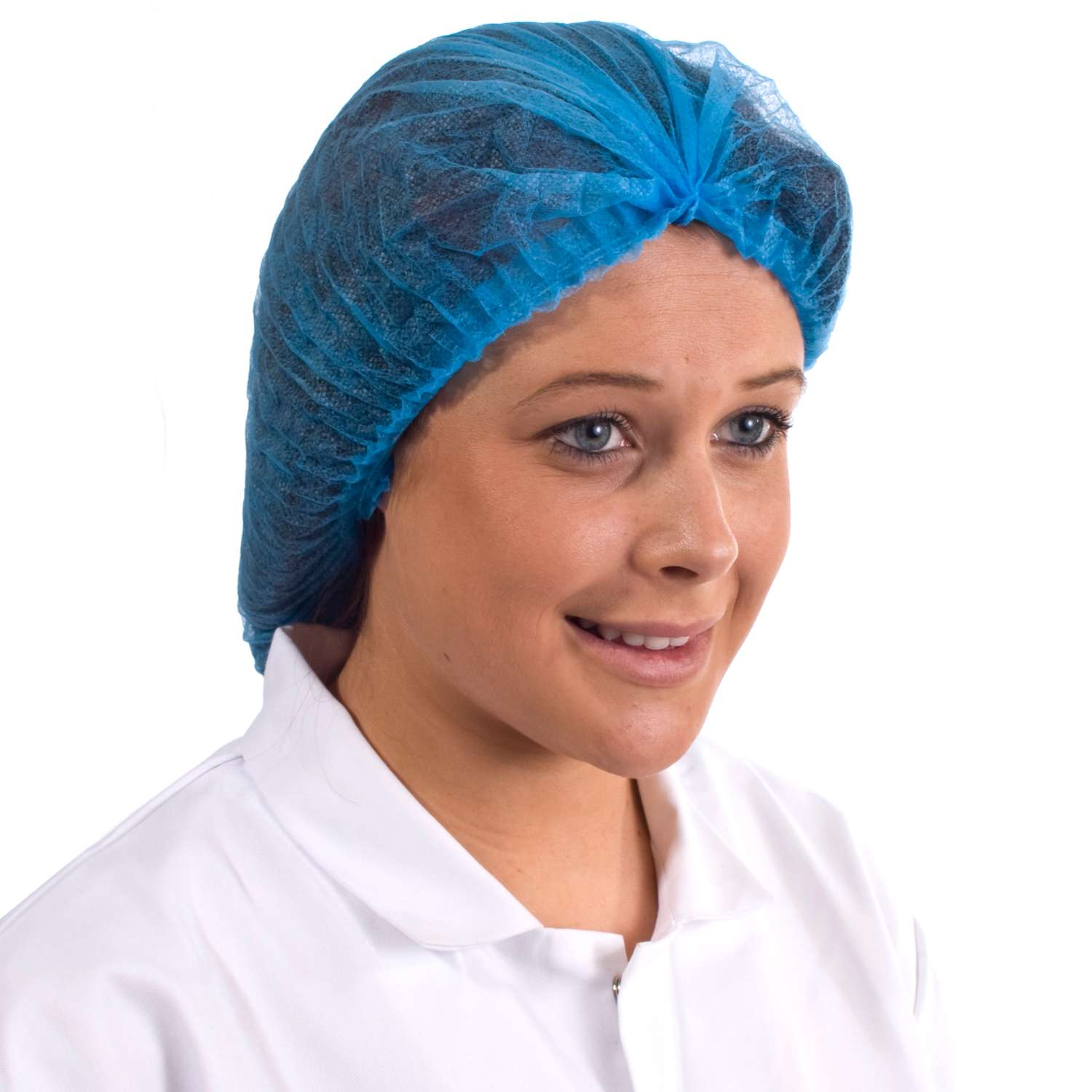 Supertouch Disposable Clip Caps Blue x100: Essential Hygiene Accessory for Professionals
Supertouch Disposable Clip Caps: Ensure hygiene & professionalism with spun polypropylene caps. Ideal for food, healthcare & more. Buy now for enhanced protection!
Product Description:
Supertouch presents a range of compact disposable Clip Caps, meticulously designed to cater to the highest hygiene standards across various professional settings. With a vast array of vibrant colours, these mob caps not only prioritize sanitation but also enable seamless colour-coding, ensuring efficient and hygienic operations in diverse environments.
Features:
Compact & Efficient: Pleated design ensures minimal storage space is utilized.
Universal Fit: A generous 52cm diameter, complemented with a double-stitched, elasticated headband ensures a snug fit for all.
Hypoallergenic: Made to be completely latex-free, addressing the needs of those with latex allergies.
Robust Material: Crafted from spun polypropylene for enhanced durability and protection.
Versatility at Its Best: Perfectly suitable for various sectors, including food processing, healthcare, pharmaceutical, and any environment where hygiene rules are paramount.
Specifications:
Material: Spun polypropylene
Diameter (When Stretched): 52 cm (20.5 inches)
Standards: Meets minimal risk criteria.
Usage Instructions:
For single use only. Ensure to dispose after use and never attempt to reuse.
Delivery Times for the Republic Of Ireland:
| Day | Time(after ordering) |
| --- | --- |
| Monday to Friday | Up to 2 days |
| Weekend & Bank Holidays | Up to 3-4 days |
Delivery Costs:
All orders* €50.00 or over (excl VAT) are delivered free. For orders below this, a delivery charge of €6.00 (excl VAT) will be added.
Delivery Times for Europe(Outside of Ireland):
Please note that the customer whose shipping address is outside of Ireland requires to pay extra charges based on the market shipping rates provided by the third-party courier.
Western Hygiene Supplies LTD reserves the right to refuse/cancel any order. Western Hygiene Supplies LTD at its sole discretion may cancel any order(s):
If it suspects a fraudulent transaction, or 
For any reason outside the control of the Western Hygiene Supplies LTD including causes for delivery related logistical difficulties. 
For any refund/cancellation, please contact the customer support number below. Please follow these steps:
Call the number +353-1800 505 555 from Monday to Friday between 10:00 to 17:00.
Quote the order Id to Customer Support .
Customer Support will answer all your queries and explain the whole refund/cancellation process.
For more information, please click here.
Frequently Bought Together
This item:
Supertouch Disposable Clip Caps Blue x100: Essential Hygiene Accessory for Professionals