Sale!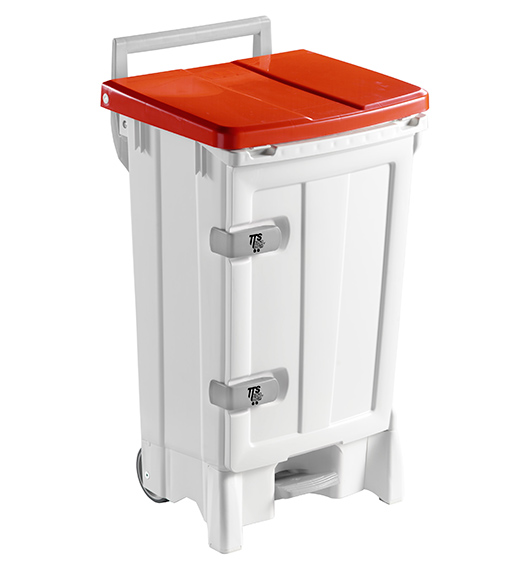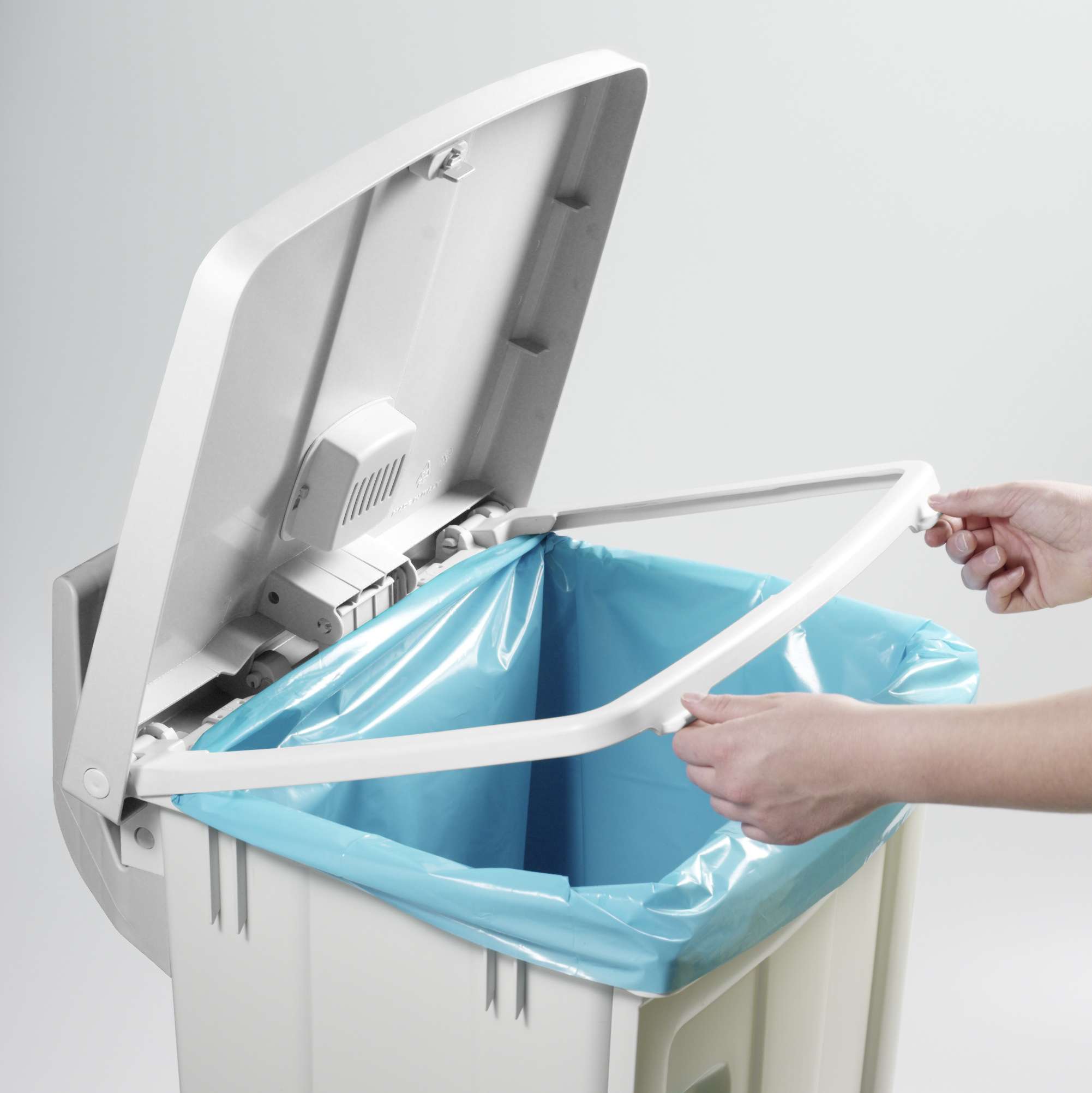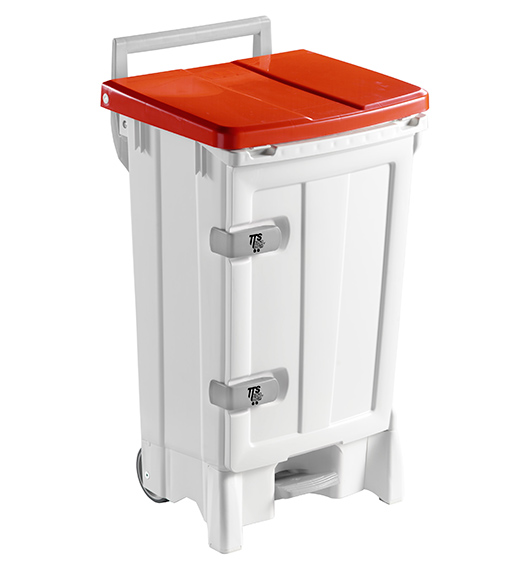 TTS® Open-Up Derby 90L Wheelie Bin Red- Non-Rusting, Odor-Eliminating, Eco-Friendly, Easy-to-Clean, Color-Coded Lids for Waste Separation
Polypropylene 90L Wheelie Bin Red with front door to help operator while emptying & cleaning inside bin. Shock-resistant, Ergonomic handle and non-marking wheels. Size - 480 x 520 x 930 mm
TTS® Derby Ergonomic 90L Wheelie Bin Red with Pedal & Front Door- Non-Rusting, Solid and Entirely Recyclable
Discover the ultimate waste solution for your home, office, or business. This 90L bin offers top convenience, hygiene, recyclable waste and ease of use. Made of durable polypropylene, it has advanced features like odour control, a soft closing lid, and customizable add-ons.
Why pick the TTS® Derby 90L Wheelie Bin Red with Pedal & Front Door?
Easy Use Design: No more back pain from lifting heavy trash bags. The front door lets you remove bags without pocketing them. This design protects your back and simplifies waste disposal.
Simple to Move: With 125mm wheels and a comfy handle, this pedal bin is a breeze. Whether changing rooms or taking it to the curb, you'll love how it glides. Quiet and Discreet: The soft closing lid makes waste disposal calm. The noiseless movement of the TTS® Derby 90L Wheelie Recyclable Waste Bin Red is excellent for quiet places like offices, hospitals, or homes.
Adaptable: Add basins, hooks, candle holders, and a paper holder for a complete cleaning module. This flexibility makes it perfect for various settings and waste needs.
Easy Upkeep: Smooth surfaces and no holes make this recyclable bin simple to clean. Easy maintenance ensures a clean and hygienic waste system.
Pros & Cons:
Easy-use design for pain-free waste disposal
Odor-blocking box for fresh air
Simple to move with 125mm wheels and a comfy handle
Adaptable with extra add-ons
H.A.C.C.P. compliant for top hygiene
Colour-coded lids for simple waste sorting
90L size may not suit significant waste needs
Extra add-ons are sold separately
What's included with the TTS® Derby 90L Wheelie Bin Red with Pedal & Front Door?
Investing in this wheelie Recyclable Waste bin means getting a top waste solution and supporting the environment and yourself. The straightforward design, odour control, and simple upkeep make this bin a must-have. Plus, colour-coded lids help separate waste, promoting recycling and responsible waste handling.
Instructions:
Place the bin on a flat, stable surface. Line it with an 80x110 cm standard trash bag. Use the pedal to open the lid and dispose of waste. When complete, open the front door and slide the bag out without lifting. Replace the trash bag and close the front door securely. To clean the bin, use a damp cloth and mild detergent. Avoid abrasive cleaners or brushes. The product Compatible with:
F.A.Q.'s:
What size is a standard wheelie bin?
It depends on location and needs. A 90L Wheelie Bin Red is medium-sized and suits commercial or residential use.
What size is a 90L Wheelie Bin Red?
A 90-liter wheelie bin usually measures about 80 cm tall, 50 cm wide, and 55 cm deep. These measurements can vary slightly depending on the maker and design.
What's the difference between a 240L and 90L wheelie bin?
The main difference between a 240L and 90L wheelie bin is their capacity and size. A 240L bin is about 107 cm tall, 58 cm wide, and 74 cm deep. A 90L bin is smaller, with approximate dimensions of 80 cm tall, 50 cm wide, and 55 cm deep.
[product_additional_information]
Delivery Times for the Republic Of Ireland:
| Day | Time(after ordering) |
| --- | --- |
| Monday to Friday | Up to 2 days |
| Weekend & Bank Holidays | Up to 3-4 days |
Delivery Costs:
All orders* €50.00 or over (excl VAT) are delivered free. For orders below this, a delivery charge of €6.00 (excl VAT) will be added.
Delivery Times for Europe(Outside of Ireland):
Please note that the customer whose shipping address is outside of Ireland requires to pay extra charges based on the market shipping rates provided by the third-party courier.
Western Hygiene Supplies LTD reserves the right to refuse/cancel any order. Western Hygiene Supplies LTD at its sole discretion may cancel any order(s):
If it suspects a fraudulent transaction, or 
For any reason outside the control of the Western Hygiene Supplies LTD including causes for delivery related logistical difficulties. 
For any refund/cancellation, please contact the customer support number below. Please follow these steps:
Call the number +353-1800 505 555 from Monday to Friday between 10:00 to 17:00.
Quote the order Id to Customer Support .
Customer Support will answer all your queries and explain the whole refund/cancellation process.
For more information, please click here.
Frequently Bought Together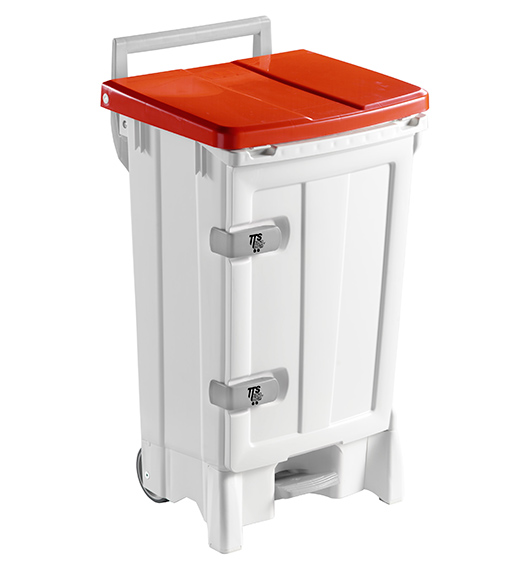 This item:
TTS® Open-Up Derby 90L Wheelie Bin Red- Non-Rusting, Odor-Eliminating, Eco-Friendly, Easy-to-Clean, Color-Coded Lids for Waste Separation