Sale!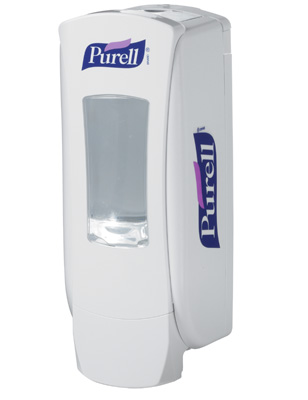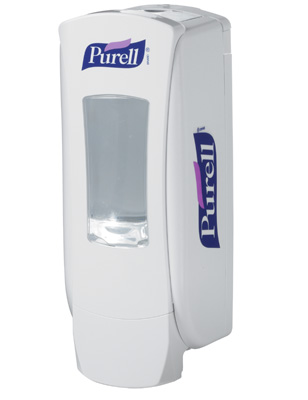 PURELL® ADX-12™ 1200mL Dispenser, white
Manual dispenser for PURELL 1200mL hand sanitiser refills
PURELL® ADX-12™ 1200mL Dispenser, white PURELL ADX Dispensers offer exceptional reliability, easy service, and design that looks good in any environment. This high capacity 1200mL PURELL dispenser is ideal for high traffic areas. Large sight window, skylight and crystal-clear refill bottles make it easy to check fill status. Available in your choice of high capacity ADX-12™ for reduced maintenance in high-traffic areas or small footprint ADX-7™ for compact spaces. Converts to a locking dispenser at any time by simply removing the key from inside the dispenser. Features Dispenser: PURELL ADX™ manual dispenser for PURELL Hand Sanitisers GOJO Lifetime Performance Guarantee Easy Maintenance – large sight window and skylight SANITARY SEALED™ Refills – snap quickly and easily into place. Protect users from the contamination risks of bulk soap Controlled Collapse Refills – patent-pending refills engineered to hold their shape while emptying Refills made with SMART-FLEX™ Technology using 30% less material than rigid HDPE bottles GOJO LOCK OR NOT™ Technology – Open using dual side latches, or by removing the key make it a lockable cabinet Easy to recycle – removable pump promotes convenient recycling Compatible with PURELL ADX 1200mL hand sanitiser refills
[product_additional_information]
Delivery Times for the Republic Of Ireland:
| Day | Time(after ordering) |
| --- | --- |
| Monday to Friday | Up to 2 days |
| Weekend & Bank Holidays | Up to 3-4 days |
Delivery Costs:
All orders* €50.00 or over (excl VAT) are delivered free. For orders below this, a delivery charge of €6.00 (excl VAT) will be added.
Delivery Times for Europe(Outside of Ireland):
Please note that the customer whose shipping address is outside of Ireland requires to pay extra charges based on the market shipping rates provided by the third-party courier.
Western Hygiene Supplies LTD reserves the right to refuse/cancel any order. Western Hygiene Supplies LTD at its sole discretion may cancel any order(s):
If it suspects a fraudulent transaction, or 
For any reason outside the control of the Western Hygiene Supplies LTD including causes for delivery related logistical difficulties. 
For any refund/cancellation, please contact the customer support number below. Please follow these steps:
Call the number +353-1800 505 555 from Monday to Friday between 10:00 to 17:00.
Quote the order Id to Customer Support .
Customer Support will answer all your queries and explain the whole refund/cancellation process.
For more information, please click here.