Sale!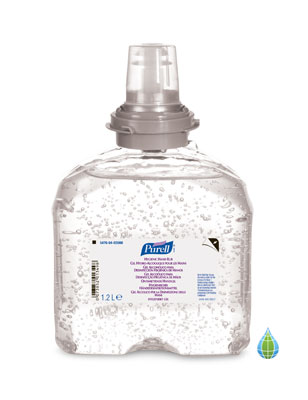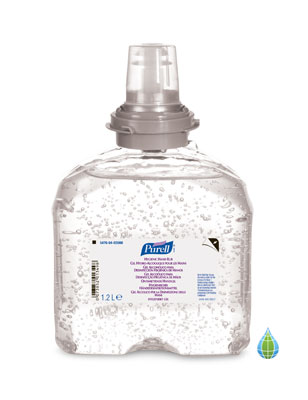 PURELL® Advanced Hygienic Hand Rub (TFX™/1200mL)
Hygienic hand sanitiser for hand disinfection that feels great to skin ? Includes moisturisers to help keep skin healthy ? Kills 99.99% of most common germs that may be harmful
PURELL® Advanced Hygienic Hand Rub (TFX™/1200mL) BREAKTHROUGH FORMULATION WITH EXCEPTIONAL ANTIMICROBIAL EFFICACY An hygienic hand rub that feels great to use and is clinically proven to help maintain skin health.¹ Includes moisturisers to help keep skin healthy Kills 99.99% of most common germs that may be harmful Bactericidal according to EN 1500 (hand sanitiser). Conforms to EN 12791 (surgical rub) EN 1276 and EN 13727, virucidal according to EN 14476, fungicidal and yeasticidal according to EN13624 and EN 1650; and mycobactericidal according to EN 14348 70% alcohol formulation is suitable for frequent use by hospital staff Effective against community based infections Passed food tainting test in accordance with EN 4120:2007 Controlled collapse technology maintains bottle shape longer while emptying Removable pump for easier recycling SANITARY SEALED™ refill helps prevent contamination PURELL Advanced Hygienic Hand Rub – the perfect complement to routine handwashing. Use after and between handwashes, or when hands are not visibly soiled, to help maintain hand hygiene Ideal for healthcare, food service, hospitality and leisure, the workplace and education settings CREATE A LASTING IMPRESSION: Offering PURELL Advanced Hygienic Hand Rub within your facility promotes an impression of cleanliness and hygiene to your staff and guests Formulation leaves no sticky residue as well as being unfragranced and colourless Efficacy improves with repeated use² Fast, broad-spectrum antimicrobial efficacy PURELL Advanced Hygienic Hand Rub is compatible with latex, nitrile and vinyl gloves Compatible with PURELL TFX™ 1200mL Dispensers. 1. GOJO Industries, Inc., Functional – Field Test, 2011-01-F10232-F10233, 10 May 2011. 2. Based on significant difference in bacterial log reductions between wash 1 and 10. Bactericidal (30s) : EN 1040, EN 1276, EN 13727, EN 1500 (3mL), EN 12791 (120s - 3h lasting effect) • Yeasticidal (30s): EN 1275, EN 1650, EN 13624 • Fungicidal (1min ): EN 1275, EN 1650, EN 13624 • Mycobactericidal: EN 14348 • Virucidal (1min): EN 14476. Liquid and vapor easily flammable. Keep away from heat / sparks / open flames / hot surfaces. Keep container tightly closed. Store in a well-ventilated place, keep cool. Keep out of the reach of children. IF IN EYES: Rinse cautiously with water for several minutes. Remove any existing contact lenses if possible. Continue rinsing. If irritation persists: Get medical advice / attention. BIOZIDE PT1. N-68,623th Note: Use biocidal products with care. Always read the label and product information before use. Exclusively for professional use.
| | |
| --- | --- |
| Weight | 1340 g |
| Product Type | |
| Volume | 1200ml |
| Products Per Case | |
| Color | Transparent |
| Ingredients | Ethyl Alcohol 700mL/L, Aqua, Isopropyl Alcohol, Caprylyl Glycol, Glycerin, Isopropyl Myristate, Tocopheryl Acetate, Acrylates/C10-30 Alkyl Acrylate Crosspolymer, Aminomethyl Propanol |
| Unit Barcode | |
| Barcode | |
| Biocide | Yes |
| Product Format | Hand Sanitiser,Refill |
| Properties | Antimicrobial,Compatible with latex and nitrile gloves,Food safe,Solvent-free,Unfragranced,Clear,#Silicone Free#,#Use without water |
| Dispenser Type | |
Delivery Times for the Republic Of Ireland:
| Day | Time(after ordering) |
| --- | --- |
| Monday to Friday | Up to 2 days |
| Weekend & Bank Holidays | Up to 3-4 days |
Delivery Costs:
All orders* €50.00 or over (excl VAT) are delivered free. For orders below this, a delivery charge of €6.00 (excl VAT) will be added.
Delivery Times for Europe(Outside of Ireland):
Please note that the customer whose shipping address is outside of Ireland requires to pay extra charges based on the market shipping rates provided by the third-party courier.
Western Hygiene Supplies LTD reserves the right to refuse/cancel any order. Western Hygiene Supplies LTD at its sole discretion may cancel any order(s):
If it suspects a fraudulent transaction, or 
For any reason outside the control of the Western Hygiene Supplies LTD including causes for delivery related logistical difficulties. 
For any refund/cancellation, please contact the customer support number below. Please follow these steps:
Call the number +353-1800 505 555 from Monday to Friday between 10:00 to 17:00.
Quote the order Id to Customer Support .
Customer Support will answer all your queries and explain the whole refund/cancellation process.
For more information, please click here.