Sale!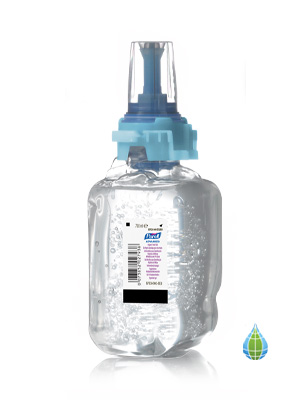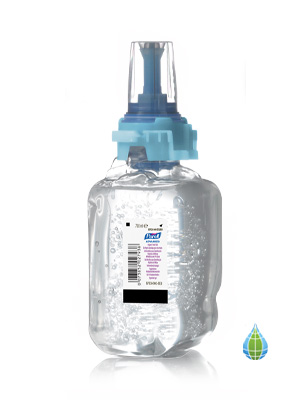 PURELL® Advanced Hygienic Hand Rub (ADX-7™/ 4 x 700mL)
PURELL® Advanced Hygienic Hand Rub - Breakthrough Formulation, ADX-7™ 700mL, 99.99% Germ Kill, Clinically Proven, Hospital-Grade.
PURELL® Advanced Hygienic Hand Rub, presented in the ADX-7™ 700mL format, is a breakthrough in hand hygiene. This hand rub boasts exceptional antimicrobial efficacy, ensuring that 99.99% of the most common harmful germs are eliminated. It's not just about germ kill; the product is clinically proven to maintain skin health¹, thanks to the added moisturisers. Whether you're in healthcare, food service, hospitality, or education, this hand rub is the perfect complement to routine handwashing. The controlled collapse technology ensures the bottle retains its shape for longer, and the SANITARY SEALED™ refills guarantee a fresh, uncontaminated product with every use. The formulation leaves no sticky residue and is unfragranced, ensuring a pure hand hygiene experience. Designed exclusively for professional use, always read the label and product information before application.
Breakthrough Formulation: Exceptional antimicrobial efficacy ensures optimal hand hygiene.
Clinically Proven: Designed to maintain skin health¹, with added moisturisers for skin nourishment.
Broad Spectrum Efficacy: Kills 99.99% of common harmful germs, bactericidal, virucidal, fungicidal, yeasticidal, and mycobactericidal.
Hospital-Grade: 70% alcohol formulation suitable for frequent use by healthcare professionals.
Safe for Food Handling: Passed the food tainting test (EN 4120:2007), making it ideal for food service facilities.
Innovative Design: Controlled collapse technology ensures longer bottle shape retention, and the removable pump aids in recycling.
SANITARY SEALED™: Ensures a fresh, uncontaminated product with every use, promoting cleanliness and hygiene.
Universal Compatibility: Works seamlessly with gloves made of latex, nitrile, and vinyl.
Professional Use: Designed exclusively for professionals, ensuring safety and efficacy in demanding environments.
Search Terms:
PURELL® hand rub, ADX-7™ 700mL hand rub, hospital-grade hand rub, food-safe hand rub, unfragranced hand rub, SANITARY SEALED™ refills, professional hand hygiene, glove-compatible hand rub, skin-conditioning hand rub.
Target Audience:
Healthcare professionals, food service workers, educators, and individuals prioritizing superior hand hygiene. PURELL® Advanced Hygienic Hand Rub is ideal for professionals in healthcare, food service, hospitality, and education who seek a top-tier hand hygiene solution. Intended Use: Routine hand hygiene, especially in professional environments like hospitals, restaurants, and schools.
Attributes:
Breakthrough Formulation
Clinically Proven
Broad Spectrum Efficacy
Hospital-Grade
Safe for Food Handling
Innovative Design
SANITARY SEALED™
Universal Compatibility
Professional Use.
[product_additional_information]
Delivery Times for the Republic Of Ireland:
| Day | Time(after ordering) |
| --- | --- |
| Monday to Friday | Up to 2 days |
| Weekend & Bank Holidays | Up to 3-4 days |
Delivery Costs:
All orders* €50.00 or over (excl VAT) are delivered free. For orders below this, a delivery charge of €6.00 (excl VAT) will be added.
Delivery Times for Europe(Outside of Ireland):
Please note that the customer whose shipping address is outside of Ireland requires to pay extra charges based on the market shipping rates provided by the third-party courier.
Western Hygiene Supplies LTD reserves the right to refuse/cancel any order. Western Hygiene Supplies LTD at its sole discretion may cancel any order(s):
If it suspects a fraudulent transaction, or 
For any reason outside the control of the Western Hygiene Supplies LTD including causes for delivery related logistical difficulties. 
For any refund/cancellation, please contact the customer support number below. Please follow these steps:
Call the number +353-1800 505 555 from Monday to Friday between 10:00 to 17:00.
Quote the order Id to Customer Support .
Customer Support will answer all your queries and explain the whole refund/cancellation process.
For more information, please click here.