Sale!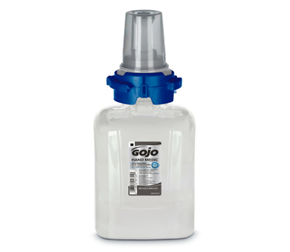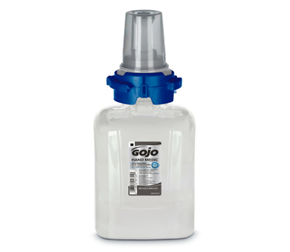 GOJO® HAND MEDIC® Professional Skin Conditioner (ADX-7™/ 4 x 685mL)
GOJO® HAND MEDIC® Skin Conditioner - Professional Care, ADX-7™ 685mL, Quick Absorb, Non-Greasy, Silicone-Free.
Introducing the GOJO® HAND MEDIC® Professional Skin Conditioner, housed in the ADX-7™ 685mL format, tailored specifically for the demanding needs of professional technicians. This premium skin conditioner is not just about moisturizing but is meticulously crafted to be quickly absorbed, ensuring your hands feel soft without any greasy after-feel. Whether you're starting your workday, have just washed your hands, or are winding down for the night, this conditioner is your go-to solution to maintain your skin's natural protective barrier. It plays a pivotal role in retaining the skin's moisture, ensuring your hands remain hydrated and soft throughout the day. The conditioner is both silicone-free and unfragranced, ensuring a pure and gentle skin conditioning experience. Designed for compatibility with the GOJO® HAND MEDIC® Dispenser, it ensures a smooth and efficient application process. For external use only, and always ensure to keep out of eyes. If any adverse reactions occur, seek medical advice.
Professional Formulation: Specifically crafted for technicians and professionals for optimal skin care in work environments.
Quick Absorption: Designed to be rapidly absorbed into the skin, leaving no greasy residue.
Skin Barrier Maintenance: Use before work, post-hand washing, and at night to uphold the skin's natural protective shield.
Moisture Retention: Actively aids in maintaining the skin's moisture balance, ensuring soft and hydrated skin.
Pure & Gentle: Completely silicone-free and unfragranced, ensuring a natural and undistracted skin conditioning experience.
HAND MEDIC® Compatibility: Perfectly designed for integration with the GOJO® HAND MEDIC® Dispenser for seamless application.
Search Terms:
GOJO® skin conditioner, professional skin care, ADX-7™ 685mL conditioner, non-greasy skin conditioner, silicone-free skin care, unfragranced skin conditioner, HAND MEDIC® skin care, technician's skin care, protective skin barrier conditioner, moisture retention skin care.
Target Audience:
Professional technicians, workers in demanding environments, and individuals seeking optimal hand care. GOJO® HAND MEDIC® Skin Conditioner is ideal for professionals who require superior skin care amidst challenging work conditions. Intended Use: Routine skin conditioning, especially before work, after hand washing, and before bedtime.
Attributes:
Professional Grade
Quick Absorption
Barrier Maintenance
Moisture Retention
Silicone-Free
Unfragranced
HAND MEDIC® Compatible.
[product_additional_information]
Delivery Times for the Republic Of Ireland:
| Day | Time(after ordering) |
| --- | --- |
| Monday to Friday | Up to 2 days |
| Weekend & Bank Holidays | Up to 3-4 days |
Delivery Costs:
All orders* €50.00 or over (excl VAT) are delivered free. For orders below this, a delivery charge of €6.00 (excl VAT) will be added.
Delivery Times for Europe(Outside of Ireland):
Please note that the customer whose shipping address is outside of Ireland requires to pay extra charges based on the market shipping rates provided by the third-party courier.
Western Hygiene Supplies LTD reserves the right to refuse/cancel any order. Western Hygiene Supplies LTD at its sole discretion may cancel any order(s):
If it suspects a fraudulent transaction, or 
For any reason outside the control of the Western Hygiene Supplies LTD including causes for delivery related logistical difficulties. 
For any refund/cancellation, please contact the customer support number below. Please follow these steps:
Call the number +353-1800 505 555 from Monday to Friday between 10:00 to 17:00.
Quote the order Id to Customer Support .
Customer Support will answer all your queries and explain the whole refund/cancellation process.
For more information, please click here.